Albums, Fine Art Prints, canvas wall art… What do YOU sell?
If you sell products, they should be on your site!  Check out this example.  I created Jennifer Armstrong Photography's website a couple of years ago.  We just did a bit of an update to her content and added more, including this page showing off your incredible fine art photo books, http://jenniferarmstrongphotography.com/books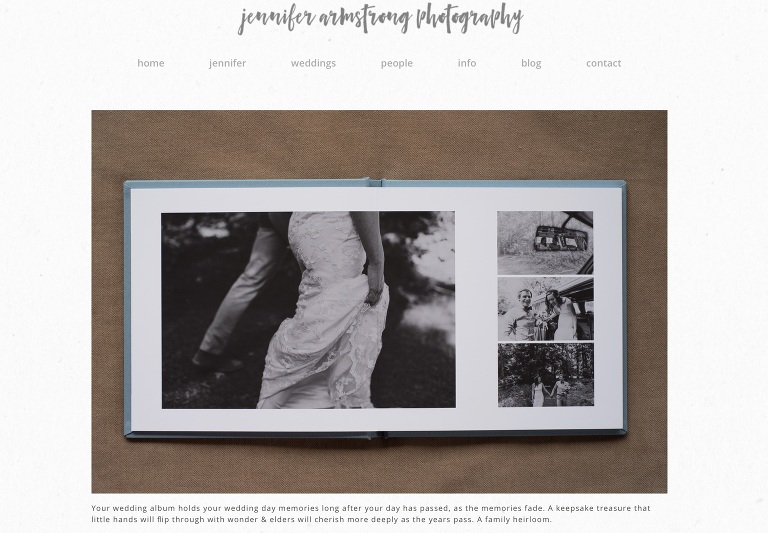 People will look through these galleries and feel like they want to hold one of these.  It not only sells your product but also separates you from those photographers that don't offer albums and printed products.
I haven't run the numbers but more than half of my photographer clients sell printed products.  Almost all sell or include digital files but the more experienced photographers I work with always are selling albums, prints, and wall art. However, most of these photographers do not have this on their website, or at least not featured.
Selling products is not for every photographer, but it does set you apart.  Only you know if albums and prints are something you want to pursue, but if you already do then why not let show them off?
Here is another example, on Candice C. Cusic's website.  I love the video!
Looking for a new website for your creative business?  Schedule a consult, or just send me a note.
SaveSave
SaveSave
SaveSave
SaveSave
SaveSave
SaveSave
SaveSave
SaveSave