Paola came to me with a request a bit different than most clients. She wanted her site to look just like the demo.
Most of my clients who choose template websites, have me sort through the Pro Photo 6 template options with them.  Then figure out what we can change here and there to make the site personalized for their photography business.
"Jessica was without a doubt one of the best people I've ever collaborated and worked with! She made sure to keep in constant communication with me and her personable and relatable personality really made our journey together very natural and easy!"
Paola had already chosen the template she wanted it it was just beautiful, so I totally get her request. When I gave her the preview for feedback she found one or two items to tweak to match the site exactly, which we did.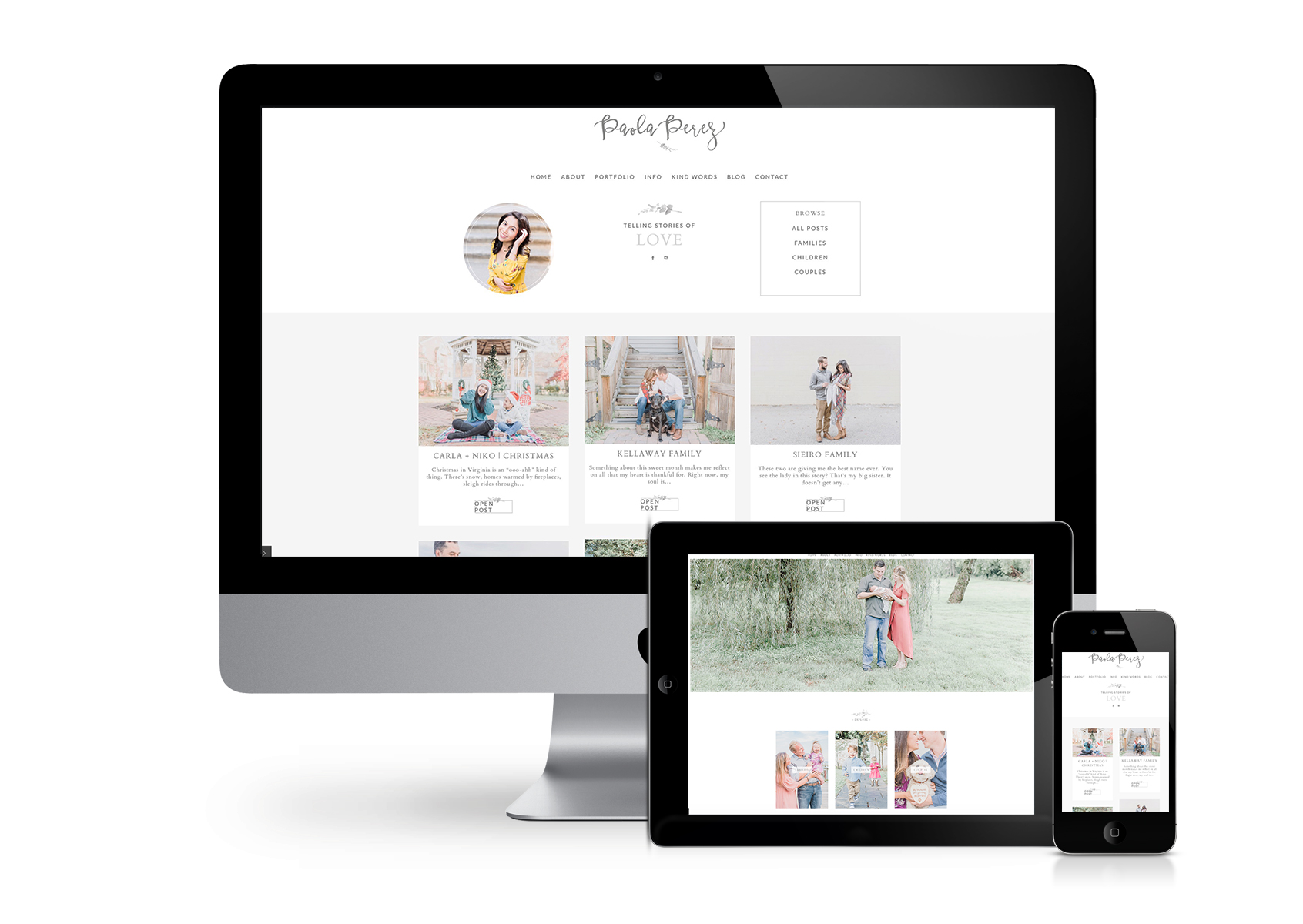 So I really can't take any design credit here but I still wanted to take a moment to show off my client's very pretty feminine yet mininimalist website.
Why a template?
If you are new in business and don't know for absolute certain who your client is yet, a template website may be for you.
If you need a site launched yesterday.  Okay, it still takes time and I typically have a waiting list, but it's much quicker than a custom site.
If you are short on time that you can commit to the project. Custom designs require you to give me feedback at multiple points in the project, and for you to really evaluate your business and goals. A template can be chosen relatively quickly and with a short conversation we can move on to implement and launch the site.
If your budget is limited. Custom takes more time so it costs more.  You may want a professional looking site and don't have time to do it yourself.  Then a pro photo template with my setup + implementation + customization package can be a good option.
Looking for a responsive website for your photography business? Send me a note.
SaveSave