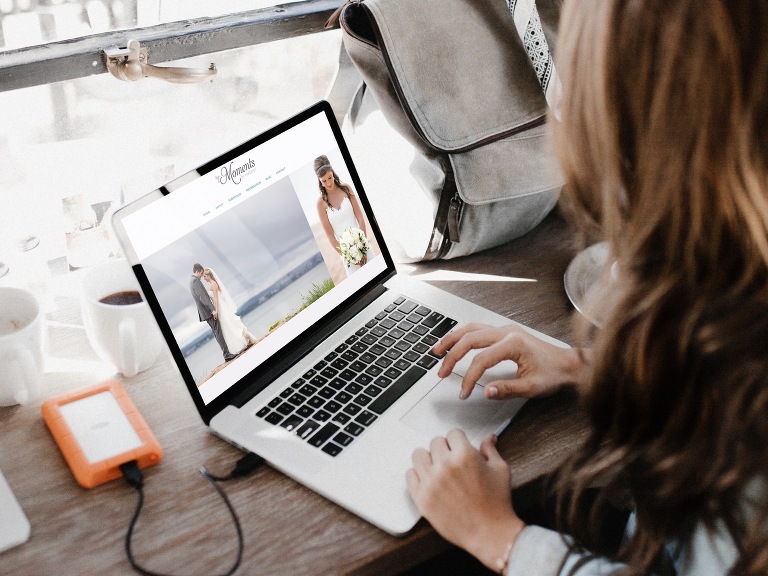 Oh gosh, this one is overdue.  One day someone should put me on a blogging schedule! I admit I'm not very organized when it comes to keeping track of which projects I've shared and which I haven't.
We completed Melanie's Pro Photo custom designed website a few months back.  She has beautiful airy photos of these gorgeous New England weddings.  (I have a thing for New England!) Melanie came to me wanting a new responsive website, since so many clients are doing at least their first look through for photographers on their phones.
Her brand is modern and clean but still feminine and timeless. We kept her original logo and came up with a color palette around it, after working through a branding survey together. Then we chose fonts, went through concept layouts, multiple feedback sessions, and finally created the finished Pro Photo design.
Each custom site is different.  On Melanie's site we put a lot of time into designing just the right page to showcase her features.  As an experienced wedding photographer, she's been featured in a lot of different blogs and magazines! Here's a little glimpse of this page.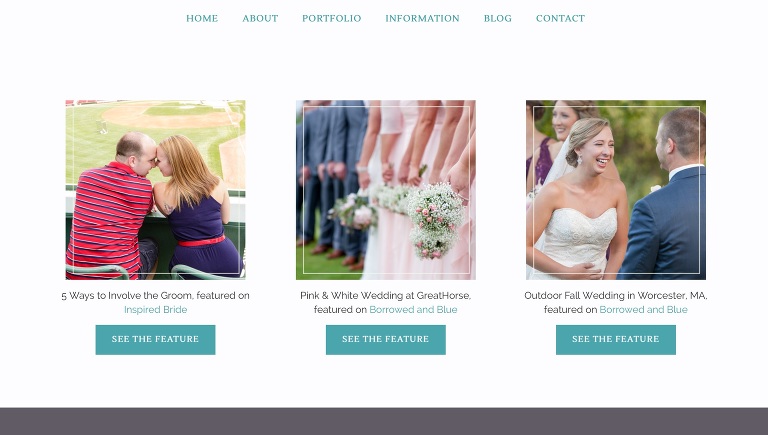 Take a peek at www.momentsbymelaniect.com to see more, and if you are looking for a new website or just some tweaks to your current one, send me a note.
SaveSaveSaveSave
SaveSave
SaveSave
SaveSave
SaveSave
SaveSave
SaveSave
SaveSave