I missed writing yesterday.  I slept in a tiny bit and woke up with my family, enjoyed coffee on the couch and then started packing.  My intention was to write last night after the little one was in bed, but I realized we couldn't make it through the week without a quick trip to the grocery store.  I guess this is why the challenge email on day two said to make time in the morning… otherwise things can get in the way.
Day 5 has an assignment, to tell a personal story, so I'm going to get a bit off track here from my Mistakes I Made when Starting a Business series.
The day after Christmas, our Goodbye to the Northwest
It was December 26, 2010, winter in Portland, Oregon, a chilly gray day with a bit of rain.  On December 8th, my husband had received a job offer in Virginia, which we took 24 hours to debate, consider and cry over a bit.  We made the difficult decision to sell the house we loved and only bought 4 years earlier, pack up all our things and move across the country, to be closer to our families and old friends.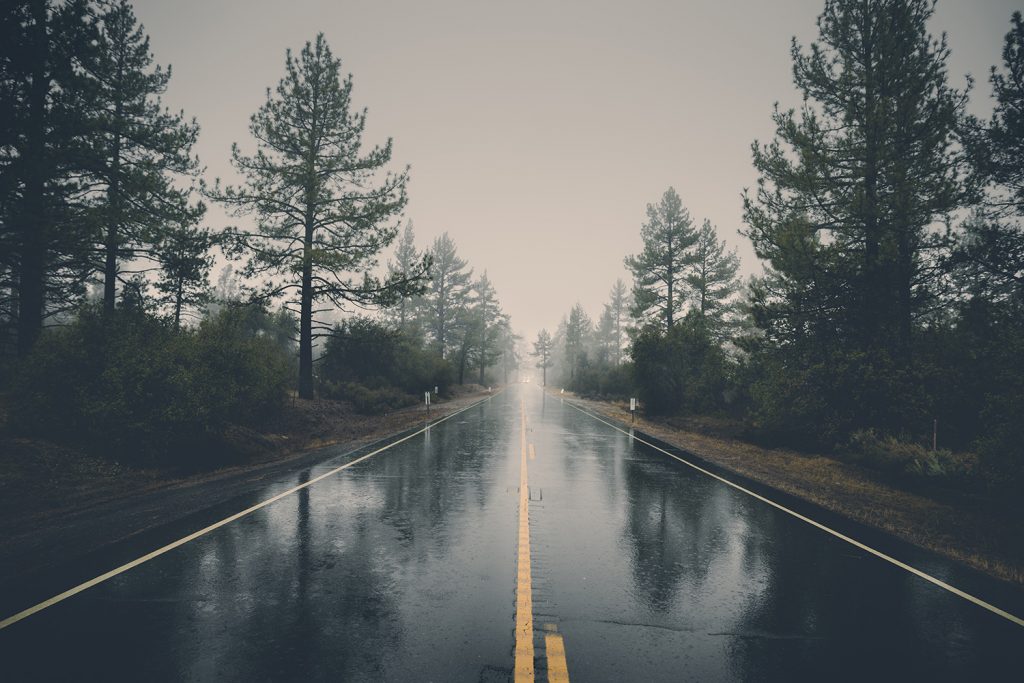 The Pacific Northwest holds a deep very special place in my heart, and I knew leaving this time would be for good or at least for a long long time.  We also were leaving our home that had been where our daughter was born and where we had said goodbye to our beloved cat Bincy, who came into my life before my husband. We had a lot of important memories in our home, surrounded by pine trees and wonderful neighbors.
Moving was the smart decision though.  We'd be within driving distance to our families and have better career opportunities, as the economy in Portland was lousy at the time. Mackenzie was almost three years old and parting ways after short visits with grandparents was getting tough as well.
We woke up that morning, the day after Christmas, in our empty home.

We had slept the night on the little's one's bedroom floor in our sleeping bags.  All of our belongings were packed into the three ABF Freight pods outside our front door.  They would be picked up the next morning by a truck and delivered to their facility in Manassas, where they'd hold them for three weeks, hopefully giving us enough time to find a place to live.
We were exhausted.  We had spent two weeks doing nothing but packing and loading all our stuff into these pods, while living on a diet of fast-food since we had packed all our dishes and letting our toddler watch cartoon after cartoon.  My hubby had worked well into Christmas night in the pouring rain loading up the last of our stuff while I had gotten Mackenzie to sleep.
The hardest work was done and we had a seven day road trip in front of us to look forward to.  The idea of driving after packing up our home in a short time sounded relaxing and easy.  We both love road trips.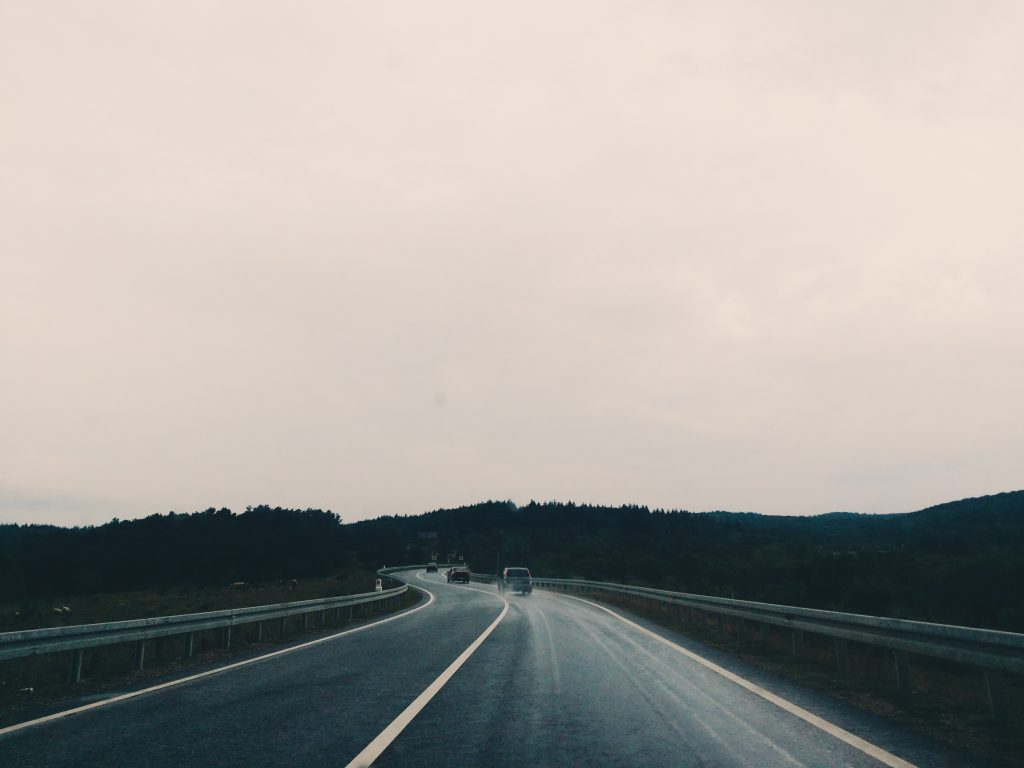 Our plan was to get up and load what was left of our stuff into our two cars, the cats into their carriers, and clean our home. Then we'd head out and drive south to Ashland, Oregon, about a 6 hour drive. We had hoped to book all our hotels in advance but never found the time so we'd be playing it by ear as we went. On the other end, we had an extended stay hotel booked starting January 2nd.
The little one was in rather good spirits about this whole thing, a bit too young to understand but thankfully seeming to find a sense of adventure about what she could grasp.
We rolled up our sleeping bags and camping mats, and started on with the work.  There was more work than expected. Somehow it slipped to being noon already.  I was frantically making trips to the car, filling every nook and cranny.  We had two Ford Taurus sedans.  I loaded my hubby's trunk with the things we would not need during the drive and then he attached our bikes onto the back of it.
We each filled up a suitcase for the road and that went into my trunk.  The little things kept on coming though.  Trip after trip to the garage and driveway, space became very tight.  I loaded the passenger seat in Dan's car up with things you might want to reach on a road trip, a few snack bags of chips (food in our house was sparse), a cooler with water and our leftover homemade meatballs to eat for dinner in the hotel.  There were more things than I can remember.  What I do remember is there was no more room.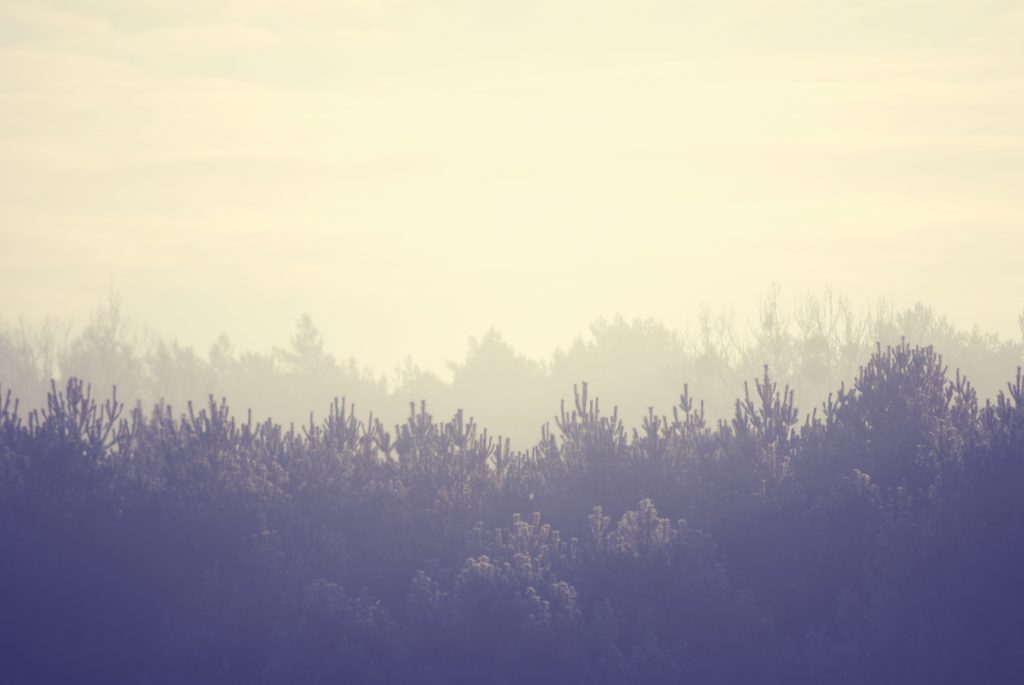 In my car I filled the back seat with things to keep our daughter entertained, her favorite stuffed animals and doll, a few little car games.  We are a road trip loving family, the old fashion way… no electronics.  This would actually be our first trip with the convenience of a smart phone, though we planned to stay in touch as we had 5 years earlier, with walkie talkies.
After everything was in, I went back inside and photographed our home inside and out.  Then we finished sweeping, and put the cats in their carriers.  The plan was for me to get the kid and him to get the cats.  Three cats verse one toddler seemed like a fair balance of responsibility.
I walked out with Corvi and Cougar each over one shoulder in their soft-sided carrier bags.  As I loaded them into Dan's backseat, I realized only two would fit.  I tried turning the carriers different ways.  I looked at his front passenger seat. There was no room.
I went back into the house for Gracie Joy.  Thus began the girls verse boys car.  I moved stuff out of my less crowded passenger seat and buckled her carrier in.
We were ready.
Tears were in my eyes.  I was bursting with emotion, so many I didn't know what I felt.  I was exhausted.  I was trying not to cry, as I wanted our ultra sensitive little girl to stay in a good place.  She definitely felt the vibe by how quiet she was.  She is rarely a quiet child.
I remember walking out through our dining room, looking at our kitchen for the last time and stepping out into the garage. I was sad to leave, excited to go, scared as hell as I didn't know where we were going truly or if we would like it, or how my hubby's job that we were taking this huge chance on would be.  I tried to embrace the feelings of excitement for the next seven days on the road.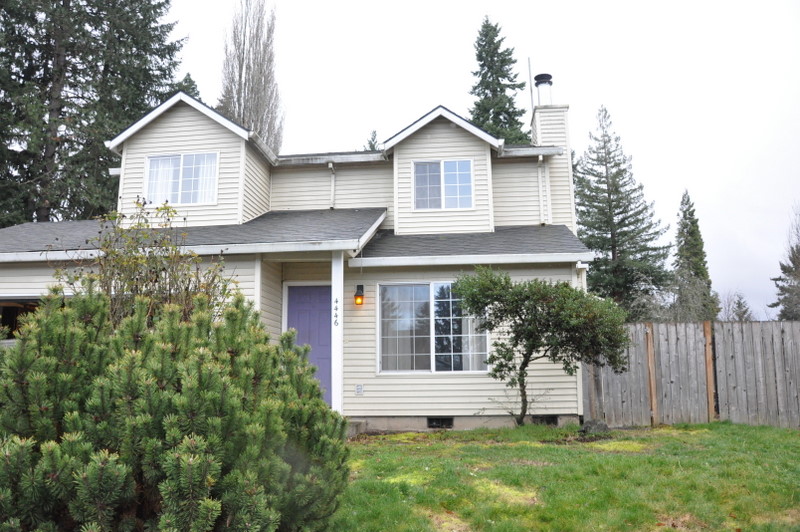 Dan helped me get Mackenzie settled into her carseat and kissed us before getting into his car. I took a deep breadth as I looked at our home for the last time, and pulled out of our cul-da-sac.
It was raining heavy by now, and we still weren't quite ready to go. We were hungry, needed to return our extra packing supplies to Uhaul, buy walkie talkies, and get a pad lock for our bikes, since we had packed our lock the day before.
I stayed in our car at the uHaul store while Dan ran in. Then a very quick run into Fred Meyer, and through a drive thru for dinner to eat while driving.
We were finally truly leaving. It was just after 4pm and getting dark already. We headed out onto a familiar local highway. The trees were bare. Mt. Hood, that in the summer looms overhead to the west, was not even a trace in the sky. The little one quietly drank chocolate milk in the back. Gracie Joy beside me was quiet as well. Like this, we started heading south, starting a new adventure in our life.