This bitter-cold January morning, my yoga teacher asked how we were all doing, now that it's almost February.  It really hit me that we are already well into 2015.  I started this post originally in December, a post saying goodbye to 2014, which was a difficult year for my family.  We experienced heart-breaking twists and challenges in life last year.  We did have some good times too, and ended the year with a small wonderful Christmas, my favorite holiday.
With personal change, comes business changes, and I'm writing this post with an announcement. I believe you have to take what you can from heartache, learn from it, and come out stronger.  What I take from our heartache is a decision to live the way I want to live, be who I truly am, and to be grateful for what we have, big and small.  One thing I've realized is that I don't want to spend every weekend away from my amazing seven year old daughter, that I feel blessed to have.  I want to go camping with her, and play at the beach more. I want to embrace life and live every moment.
I started my photography business in many ways for my daughter.  I've wanted to be a professional photographer since high school but it was her that inspired me, and gave me the courage to do it.  It has also been a way to support my family while staying home with her.  I have been fortunate enough to have a successful business that lets me live the best of both worlds, as a mom and a business owner.
Now that she is in school, I've realized my business has many pros and cons.  Being self-employed is wonderful.  I get to volunteer at school once a week, go on field trips, and be there every afternoon when she gets home. However, being a wedding photographer means I'm away from my family most weekends.  This is not what I want.
I love being a photographer, and am not quitting, but I am announcing that I am limiting my weekend wedding bookings significantly, and I am transitioning my business to incorporate another passion of mine.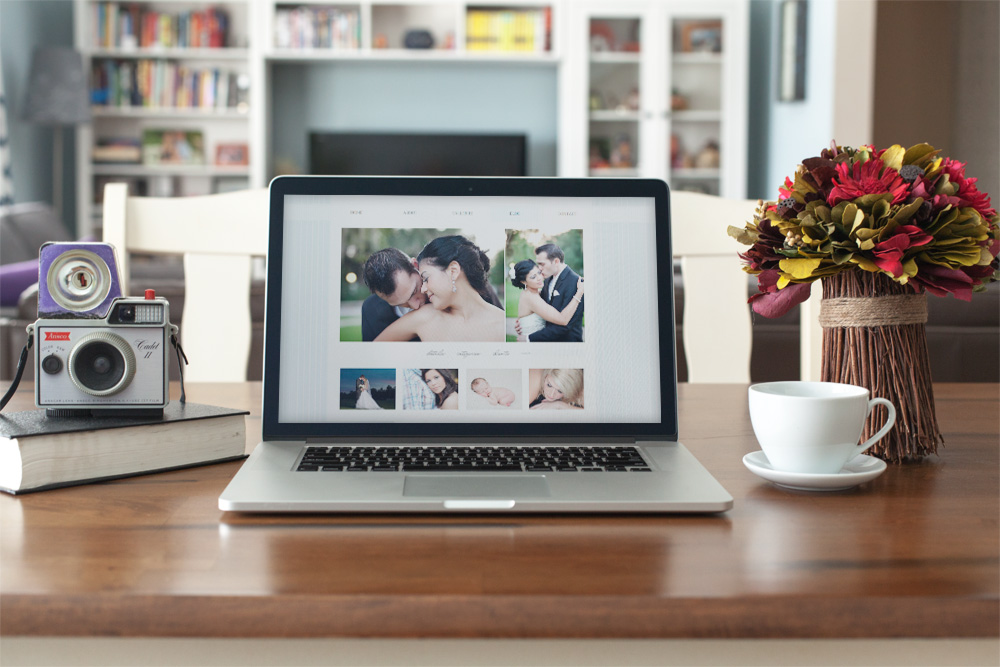 Before I had my daughter, I was studying multimedia and web design at a local Portland college, and I worked full-time in the corporate technology field, for many years.  Lately, I've noticed how excited I get about helping other photographers with all things tech.  I can talk for hours about WordPress (my hubby will warn you I sometimes do), and I must admit I've redesigned my website at least 15 times in 6 years, really just because it's fun.
I made a decision several months ago, and am just now voicing it aloud, to expand my business, offering website design for photographers and small businesses. In the meantime, I've quietly been working with clients found through word of mouth, developing my portfolio and gaining professional experience.
Between my background in design and art, my understanding of the photography industry, and my experience in technology, this new business lets me utilize many of my strongest assets.  I also get to meet so many awesome photographers, and get to work hand in hand with each of them bringing ideas to life, collaborating, sharing their business story with the world.
In case you've skipped to here, I'll sum up my business changes.
1.  If you are thinking about having your website redesigned, I offer full branding, design and development.  Though I'm new as a professional web designer, I promise you I know this stuff inside out, and am crazy passionate about what I'm doing.
2.  Full wedding bookings will be very limited, so please give me lots of details if you are interested in working together.  I want to make sure those I accept are truly a good fit.
3.  I'd love to keep photographing families and elopements.  Incentives will be given for booking on weekdays.
Please tell your friends about my new services and check out my portfolio.
In honor of newly practicing yoga, and embracing my inner geek, namaste.