OUR SERVICES
We offer three main design options, but understand that sometimes you fall in between and are happy to provide a custom project estimate. Our services typically fall into: Truly Custom website, Semi-Custom website, and updates / tweaks. The latter is simply when you have a site and just need some changes made, but not a complete refresh.  We work with clients that have already established websites to change text, create new pages, swap images and more. These are quoted hourly and an estimated number of hours is provided upfront.
We also offer a Work Together Sessions for those that prefer to work on their websites themselves, but need a bit of help.
Below, the truly custom and semi-custom processes are explained, and the differences between the two project types.
THE CUSTOM DESIGN PROCESS
I believe in keeping things simple, in business and in life. I break the design process into four phases, and encourage clients to always be open and direct in our communications. Between each phase, you will get a chance to review our work and give feedback.
Phase 1: INSPIRATION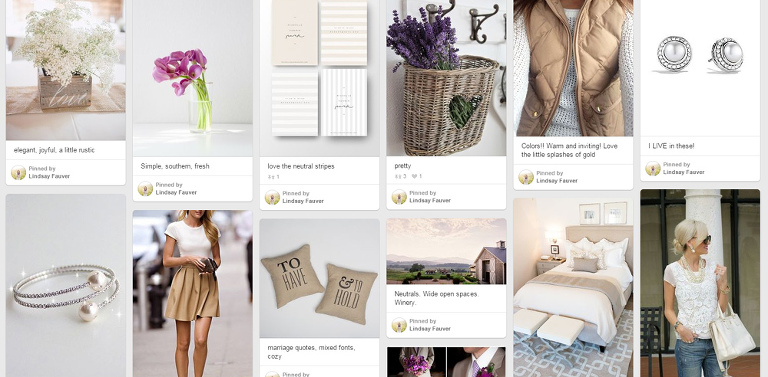 The first phase involves inspiration boards, surveys and our design consult.  It's a lot of diving deep into who you are and what your business is about, who your clients are, what makes you tick, and lots more.  This phase is about taking ideas and representing them visually. After our kickoff meeting, I go through my notes and all the information you've given me. Then I create concepts including font pairings, color palettes, and a home page mockup.
Phase 2: CONCEPT WEBSITE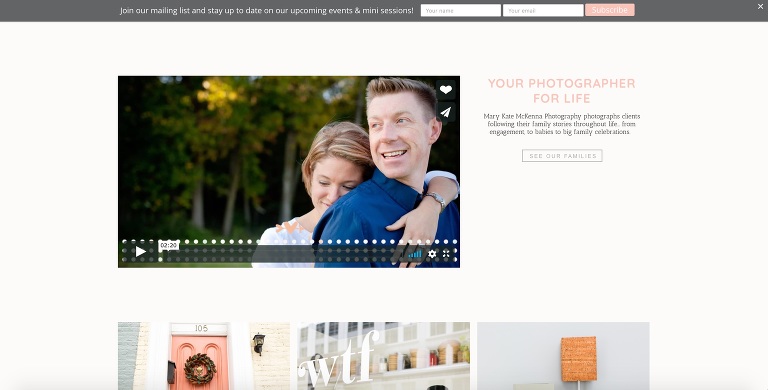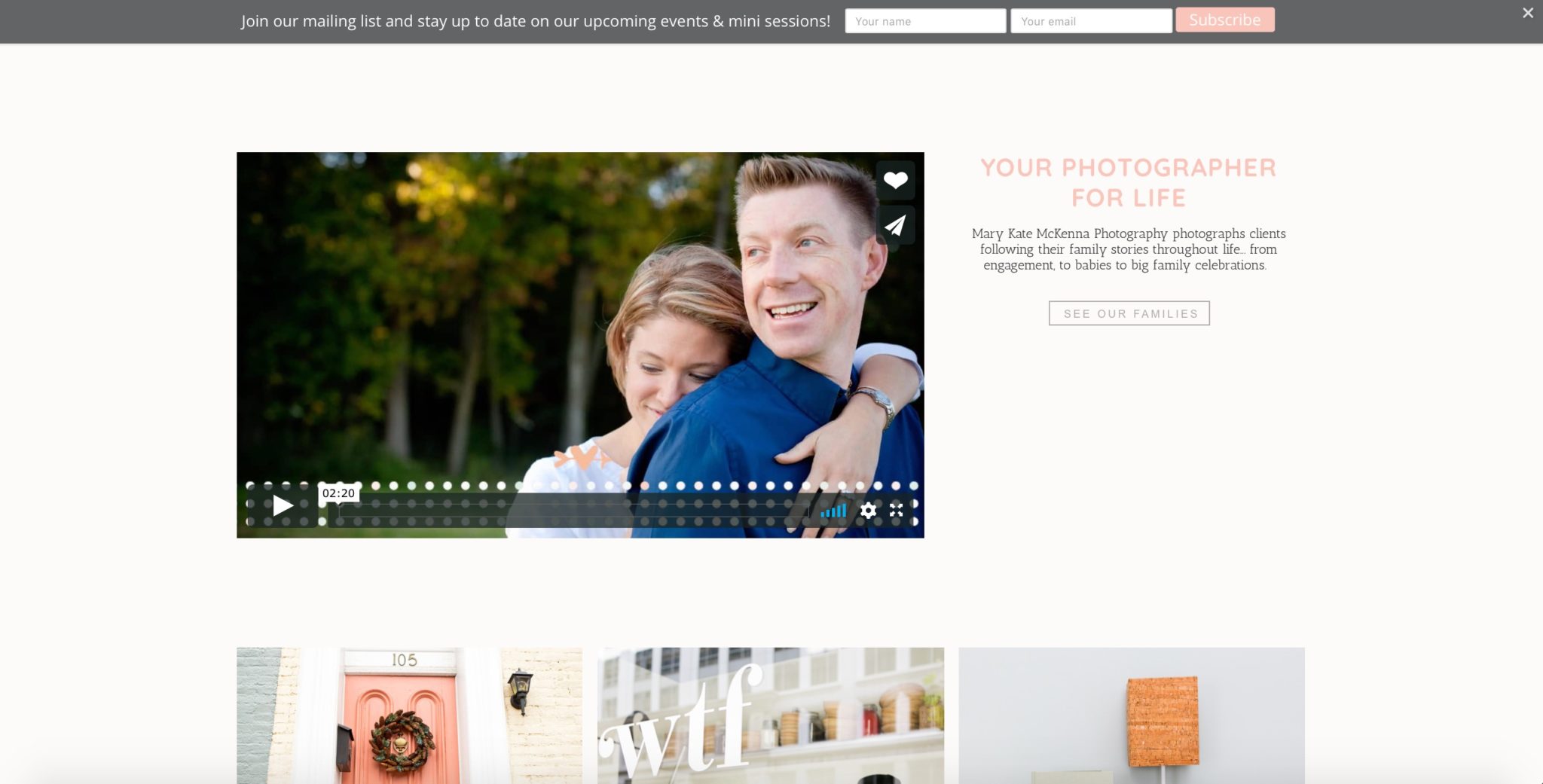 Next, we'll use our concept designs and your feedback to create a concept website.  We will create 2-3 pages of your website design, including your home page. This is where the design part really happens. The Photoshop mock-up in Phase 1 is just a starting point to jump off of. We use the Photoshop design as a guideline in this phase, but as we build the site we remain fluid and adapt the design as needed. You'll have plenty of opportunity to collaborate with us on ideas throughout this process. By the end of Phase 2, everything should be coming together.
Phase 3: WEBSITE DEVELOPMENT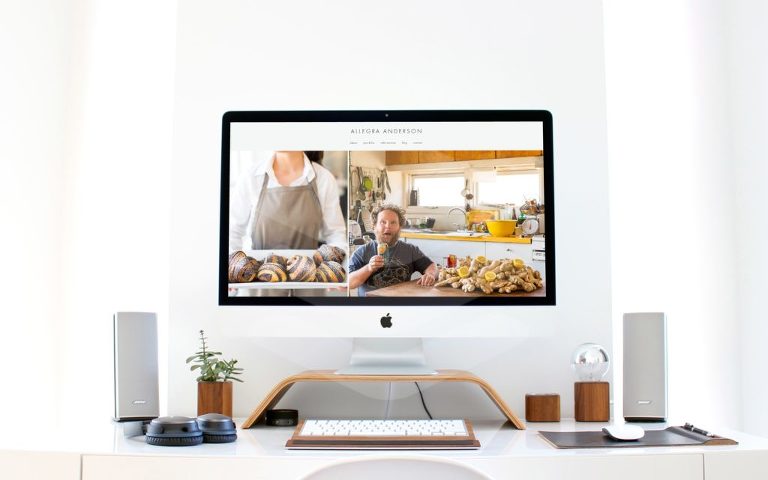 During this phase, we get into all the little details. This is the true development phase. We take the concept site and build it out, including designing each individual page, implementing all your content, and making sure everything functions smoothly. As we build, we are constantly going back and forth between mobile and desktop views. With responsive design, the site changes to look best on each type of device and we build from the ground up with this in mind. When you review the site at the end of this phase, you'll go through for any little detail that needs change. We can either video chat, talk on the phone, or simply email.
Phase 4: GOING LIVE, FINAL TOUCHES & TRAINING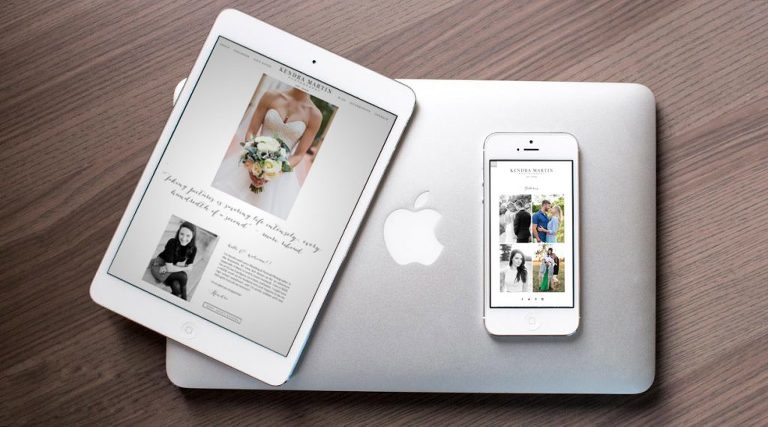 During this last part of our project, we make your site live, do a final review of the site for any issues, speed, and mobile optimization. We also do basic SEO for all your pages and images at this time. Then you get to review one more time and we can make any more tweaks you'd like. Once we are done, we'll schedule our final consult. At this meeting, you'll have a chance to have all your questions answered and learn how to maintain your website.
Semi Custom Websites
A semi custom website is a chance to take your favorite template and make it even better. The process is similar to the custom design above, but a little shorter. When we create semi custom websites, we start with a template, then create a custom home page, personalize the fonts, and change the colors to match your brand. We also move layouts around on the other pages as needed, and can add on an additional layout or two. Maybe the template you love doesn't have a Products page? Not a problem, we'll create a design for it, cohesive to the rest of the website.
We will find the template that is best suited to you and then look at elements on other websites to bring together the perfect design for your brand.
This service includes:
Kickoff phone call to get you and your goals
Mini client survey to understand a bit about your likes and dislikes
Assistance in choosing the best template for your brand from the Pro Photo store or designs included with the theme
Installation of Pro Photo and the new template onto your existing site, including all your content
A completely custom home page
Assistance with color palette and font pairings, and customization of these on the website
Designing any additional page layouts that were not included in the original template
Basic SEO setup based on the SEO data you provide me (I do offer upgraded SEO if you'd like me to do research on the optimal keywords for your location and specialty)
A custom video tutorial showing you around your new site and teaching you how to make simple changes like images and text updates
How is a truly custom design different from a semi-custom?
Timeline: Typically Semi-Custom projects take 4-6 weeks to complete. Custom takes about 10-12 weeks. You also get 3-4 feedback times during custom verse 1-2 with the semi-custom.
Cost: Due to how much more involved the process is for a truly custom design, the cost is more.
Your commitment: Truly custom designs are great for those who know their brand, goals and are ready to commit to a website for a long time. Semi Custom websites are perfect for those that want something that represents your brand and doesn't look exactly like everyone else, but doesn't require quite the commitment in discovering your business.
For some clients, a semi-custom website is the right choice and for others a truly custom website fits their needs. Let's chat about your business goals, and discover together which options work best for you. Send me a note.