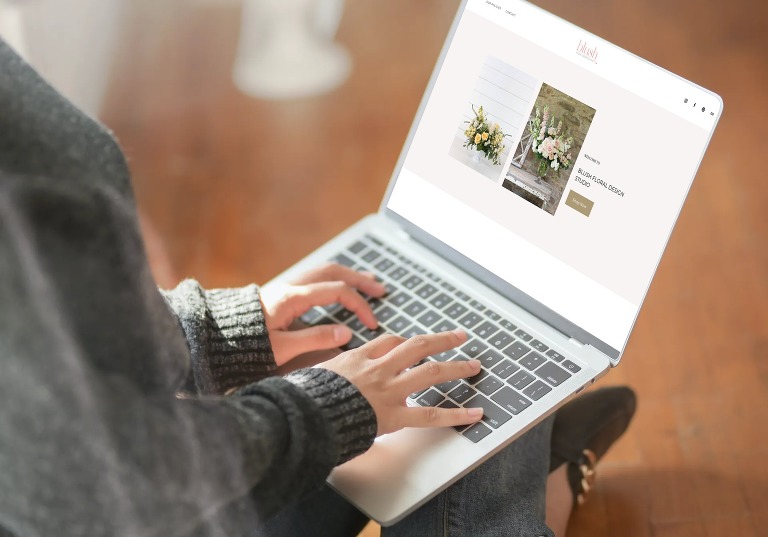 In 2020, we've all had to adapt and learn to flow with what is brought to us. One of my clients, a wedding floral designer, did the ultimate of adapting, adding a new local flower delivery to her business. She approached me asking if it was possible to sell products on the site we created a few years back. After talking about the options, we decided the best route was to add a Squarespace store. Her main website is WordPress, and while we could have added an eCommerce plugin, Squarespace offers such simplicity that I just love it for small business stores.
We were able to create a style to the store that matches perfectly with Blush's brand and main website. The first image is her portfolio website.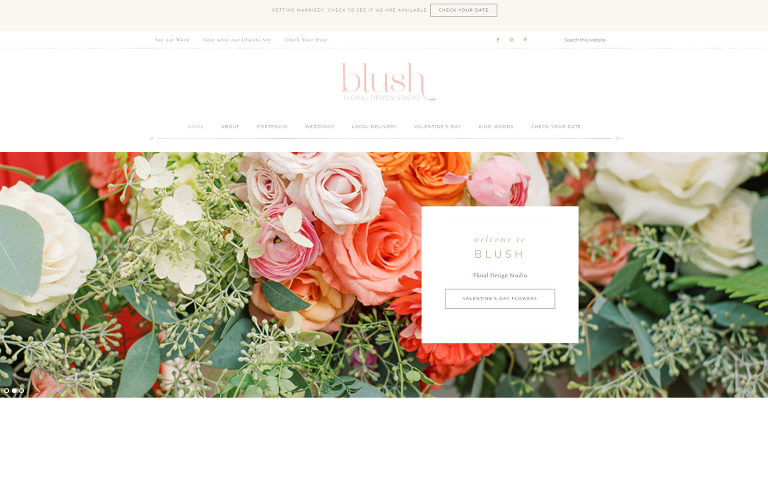 Here is the Squarespace store.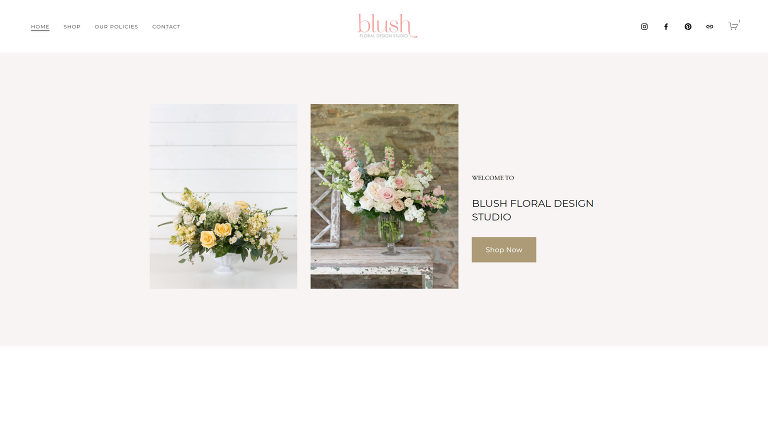 On the new store, we can easily add different flower arrangements available for local delivery. They can be changed quickly for the season, or to update pricing. Squarespace also makes it really easy to write up policies, communicate with your customers and get paid.
Here are some more screenshots of the new add-on website.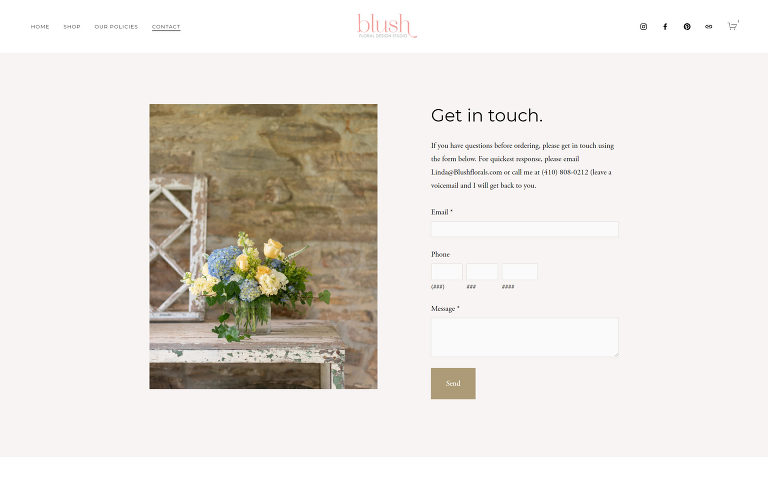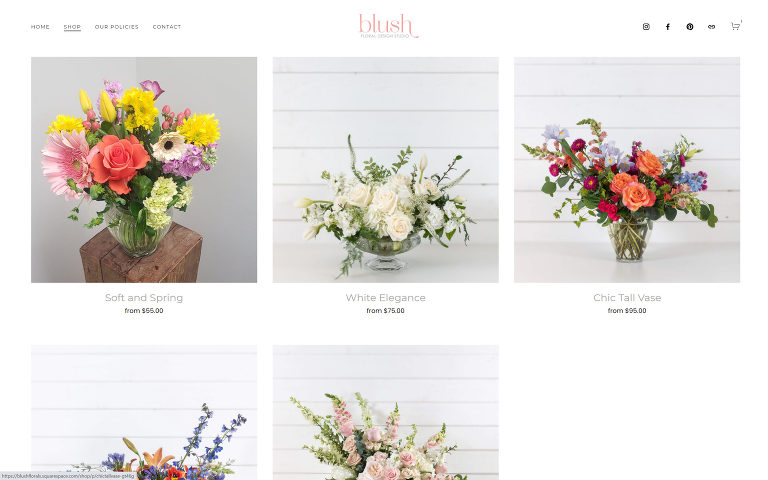 If you would like to learn more about working together, send me a note.