Erin came to me looking to clean up her website to look more professional. It was really easy to make this site pretty, thanks to Erin's gorgeous paintings! Erin is an abstract expressionist painter, selling large-scale pieces on her website and through art galleries. She already had started a website on Squarespace and due to the ease of eCommerce the platform offers, we decided it was best to stay with it.
After talking about Erin's vision and goals, we created a new home page, polished the shop page, and added an About page, so people can get to know a bit more about her background. Erin showed me some sites she liked but told me to just she trusted me and to create what I thought best. I can't even begin to explain how much gratitude I feel to have clients that give me this kind of freedom.
I absolutely love the logo Erin already had in place, so we stayed with it and used the style as an inspiration. Check out the new site at https://www.erinlato.com/.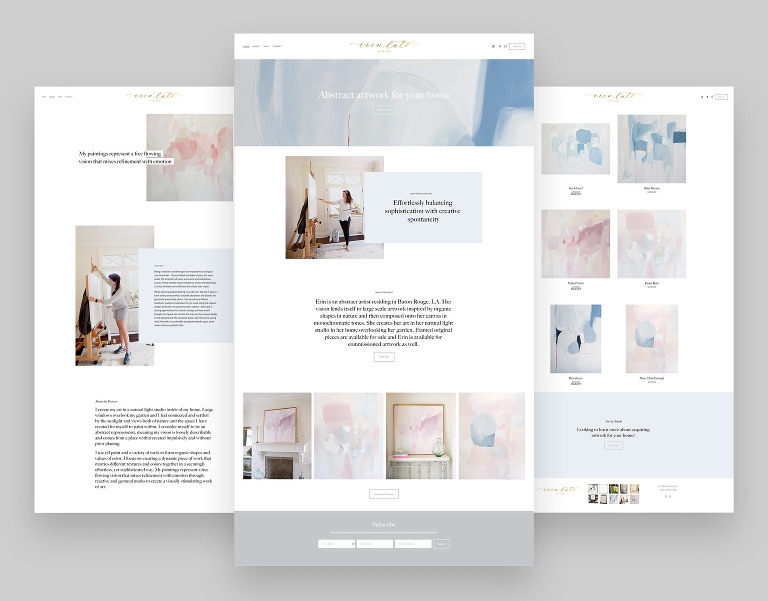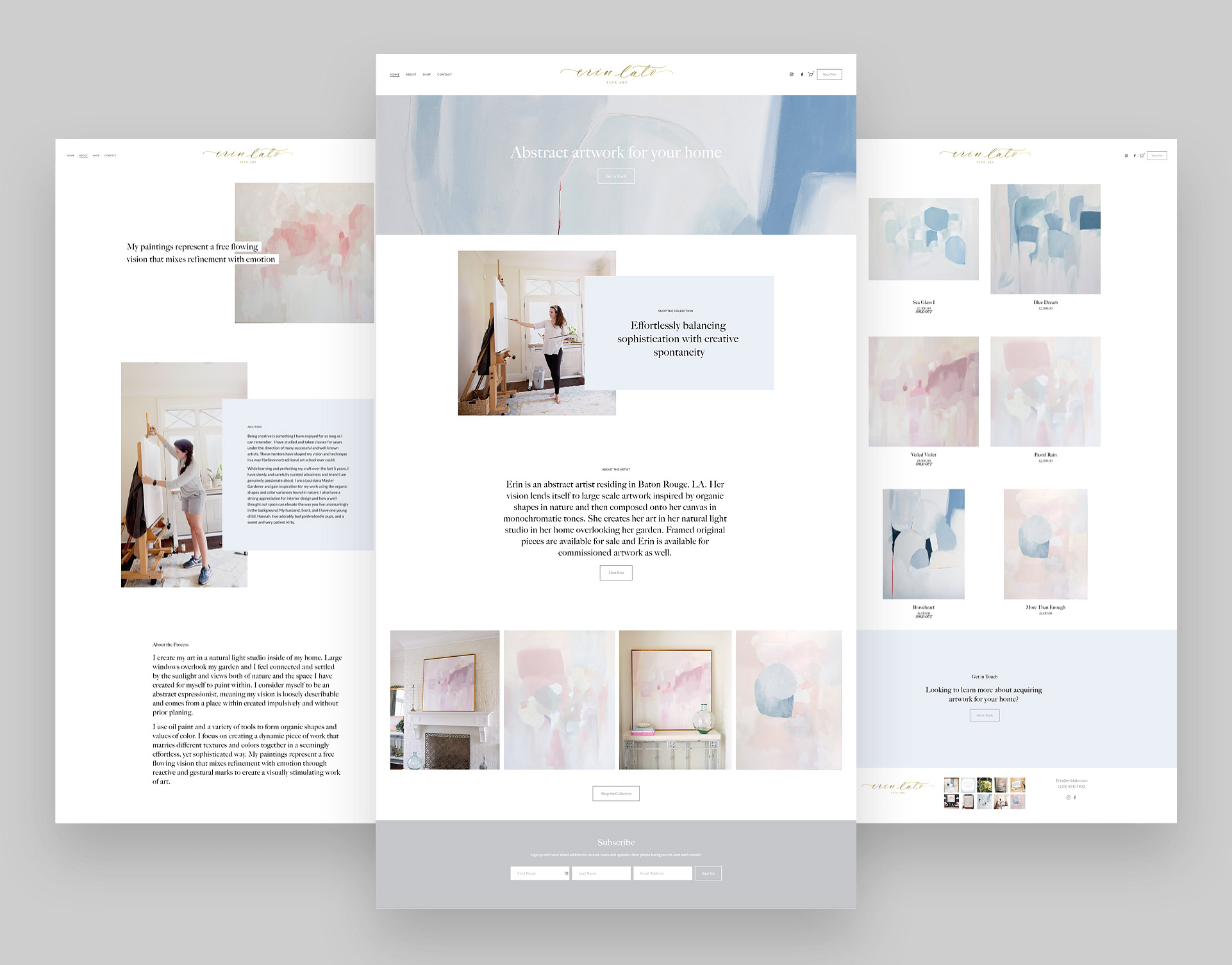 Interested in a new website or a refresh of your current site? I'm accepting new clients for July. Get in touch.