WORKING TOGETHER
Creating a web presence that tells the story of your business is a collaborative process, but I will guide you through each step. We work together to get to know who you are and why you do what you do.
I will give you a task list, keep you on track with reminders, and guide you through the design process. With my slightly class A personality, and my awesome assistant, we will keep you organized, and encourage you when you need a gentle nudge.  (Of course, you can feel free to tell me if you need to step away for a few days or weeks.  I understand life comes up with changes when least expected.)
Beyond the initial client survey and inspiration board, you can do as little or as much as you like, with the project. We offer optional add-on services of copywriting and image selection.  You can elect to have us choose your website images, write your bio, and do all the little but important things for you.  When your project is complete, your website is filled with content, tested on multiple devices, SEO friendly, mobile optimized, and ready to share with your clients.
THE CUSTOM DESIGN PROCESS
I believe in keeping things simple, in business and in life. I break the design process into four phases, and encourage clients to always be open and direct in our communications. Between each phase, you will get a chance to review our work and give feedback.
Phase 1: INSPIRATION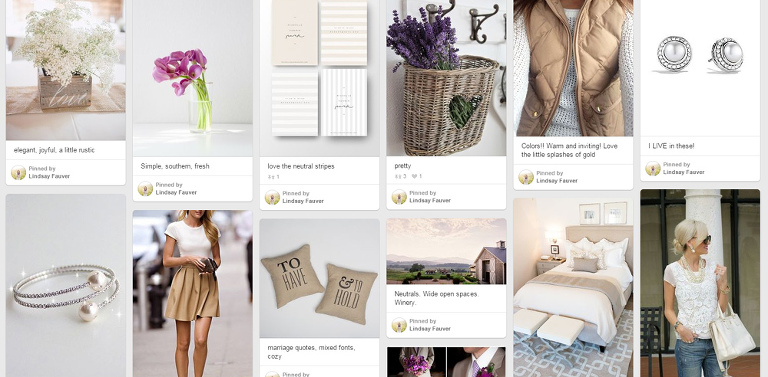 The first phase involves inspiration boards, surveys and our design consult.  It's a lot of diving deep into who you are and what your business is about… who your clients are, what makes you tick, and lots more.  This phase is about taking ideas and representing them visually. After our kickoff meeting, I go through my notes and all the information you've given me. Then I create concepts including font pairings, color palettes, and a home page mockup.
Phase 2: CONCEPT WEBSITE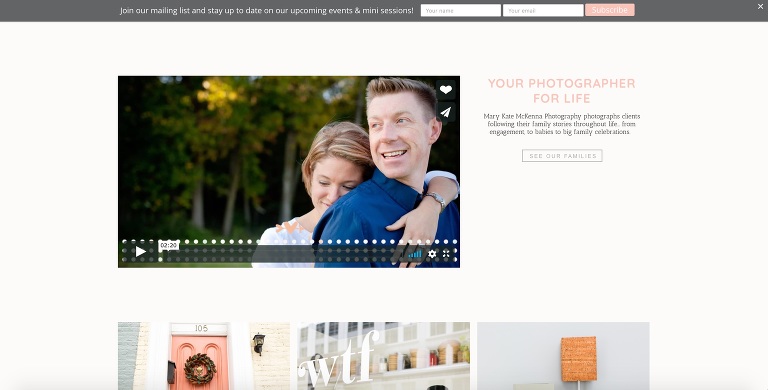 Next, we'll use our concept designs and your feedback to create a concept website.  We will create 2-3 pages of your website design, including your home page. This is where the design part really happens. The Photoshop mockup in phase 1 is just a starting point to jump off of. We stay close but it tends to grow and sometimes morph a bit as it becomes a fluid design, as opposed to a static graphic layout. You'll have plenty of opportunity to collaborate with us on ideas throughout this process. By the end of phase 2, everything should be coming together.
Phase 3: WEBSITE DEVELOPMENT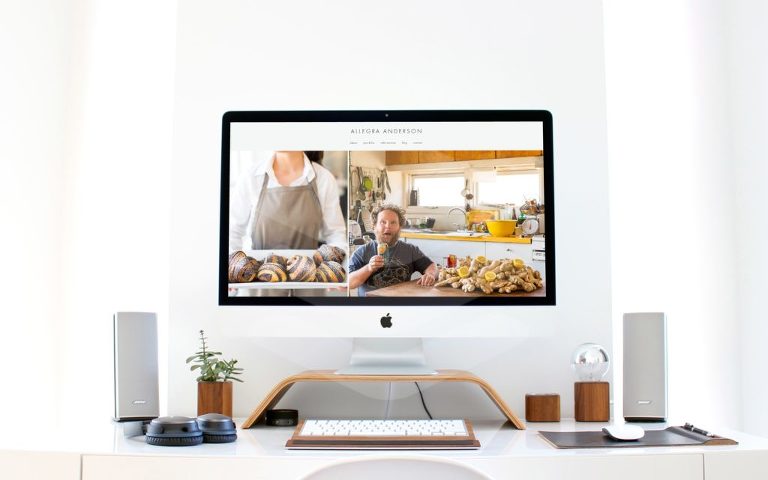 During this phase, we get into all the little details. This is the true development phase. We take the concept site and build it out, including designing each individual page, implementing all your content, and making sure everything functions smoothly. As we build, we are constantly going back and forth between mobile and desktop views. With responsive design, the site changes to look best on each type of device and we build from the ground up with this in mind. When you review the site at the end of this phase, you'll go through for any little detail that needs change. We can either video chat, talk on the phone, or simply email.
Phase 4: GOING LIVE, FINAL TOUCHES & TRAINING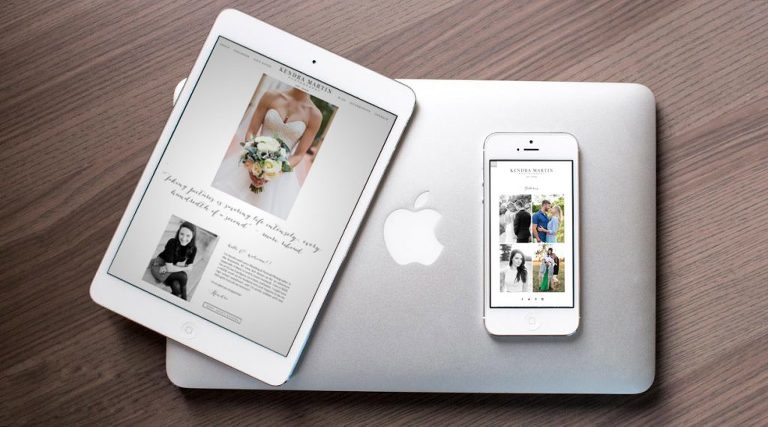 During this last part of our project, we make your site live, do a final review of the site for any issues, speed, and mobile optimization. We also do basic SEO for all your pages and images at this time. Then you get to review one more time and we can make any more tweaks you'd like. Once we are done, we'll schedule our final consult. At this meeting, you'll have a chance to have all your questions answered and learn how to maintain your website.
OUR BACKGROUND
Jessie Mary & Co. is a full service design company, specializing in website design for photographers, creatives and small businesses.   Services range from hourly consulting to web design and development, branding and website maintenance (limited to clients whose site we develop).
I have a Bachelor's degree in Fine Arts, a certificate in Multimedia Design, ten years experience in the Information Technology industry, and for six years I ran a successful wedding photography business. From this background, and passion for art and technology, Jessie Mary & Co. was created.
Creating custom WordPress websites, focusing on clean modern design that is search engine friendly, and with branding to match your business.  Using my unique industry experience and understanding of what it takes to run a successful small business, I work with each client to create a web presence that is uniquely you.
Send me a note to learn more about working together or view more details about our Services.