A few months back I published a quick peek of Beloved's new website and promised to write a full case study. This was a big project that I'm excited to share!
Beloved is a yoga studio in Reston, Virginia, offering a full mind and body experience.  I had attended classes there on and off for a while when I noticed their website was not being updated. So I reached out to the owner. After we spoke, she asked me if we could re-design the website completely.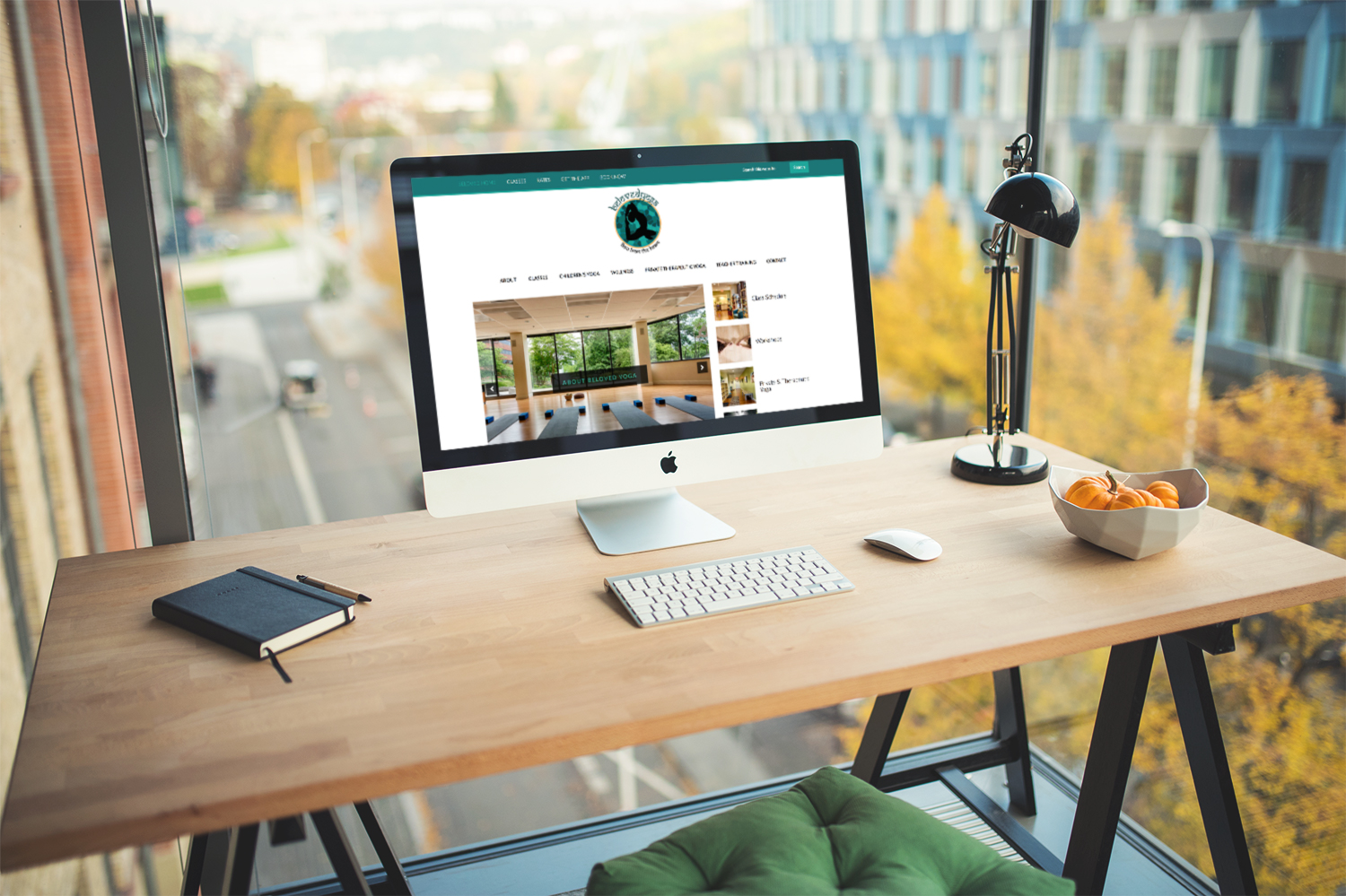 I met with her and her team to learn more about the project.  They had lots of ideas and notes. They knew enough about what wasn't working to have a good understanding regarding what needed to be changed.
After gathering all the information and researching the web presence of other yoga studios, I created two concept designs for Beloved.  One was a very modern full-screen experience.  The other had more white space and presented a better way to organize a lot of content.  We went with the second option.
Beloved is a long established business.  This meant a few things.  One is that it was important to stick with their logo and color scheme.  Another meant that the amount of pages and information already existing on their website was massive.  Lastly, integration systems for class schedules, payments, and bookings needed to remain the same, working with the new website.
We spent several meetings go over navigation choices and information organization, discussing what their clients needed to be able to get to most often.  After deciding on key elements, we added a static menu to the top of the site so students would always be able to quickly access the class schedule and rates.  Next came into considering, the items that the studio management found most important: workshops, private yoga, and teacher training.
Incorporating in videos from students and information about the studio was the next item of consideration.  To do this, we utilized a slider on the home page with quick links to these important elements.
Finally, mobile design was considered.  Besides the site being mobile responsive we wanted clients to be able to always get the info they needed very easily on their phones.  Considering this, we worked with app developer to create a custom app that students can download. The app lets students view the schedule and book classes, tying in with their existing accounts.
This project was definitely a collaborative effort in creating a custom design that would serve Beloved, and our local Reston yoga community well.