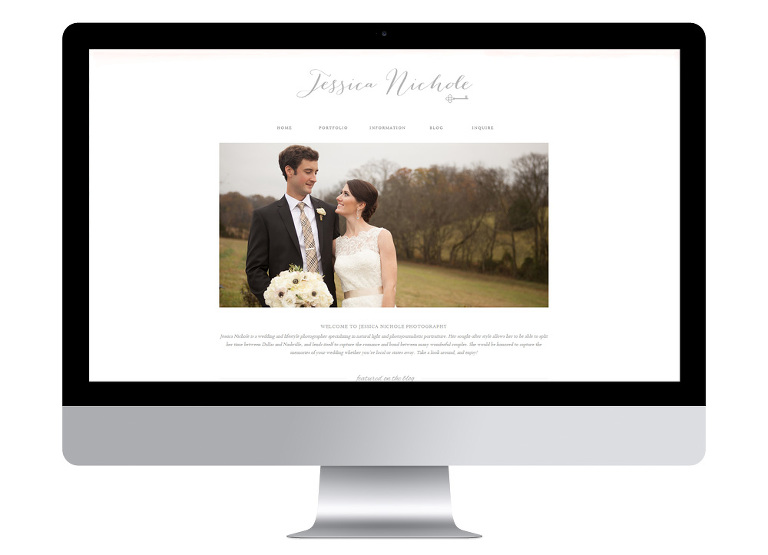 Custom Website Design – Below is a list of platforms we work with. We will work together to decide what is right for your business. Read about our design process.
Pro Photo + WordPress
Showit
Divi + WordPress
X Theme + WordPress
Genesis Framework + WordPress
Semi-Custom Design – Choose a template and we will personalize it for you
Template Setup – For when you just need a little tech help in getting started
Website hosting + care packages – When you need a little extra love for your site, choose a maintenance plan and leave the details to us. Hourly updates and small projects are available to all clients, but having a care package will give you priority in scheduling. Learn more.
Content Writing – We partner with a professional writer. Using her expertise in marketing writing and mine in search engine optimization, we can create powerful content that both your clients and Google will love.
SEO – We do SEO a bit differently. No monthly contracts. No promises of #1 spot that we can't deliver. What we do is research your best options, and create an action plan that will improve your visibility. It's your choice whether we implement the plan or you do it yourself.
Consultations + Website Evaluations – Looking for expert advice and a plan of action for how to improve your website? Book a consultation or a series of consults.
Hourly website projects include adding a page to your site, updating your content, and custom projects that don't fit into any category above.
15 minute consults are always free. Grab a coffee or tea, stay in your pjs, don't worry about your little ones being nearby… we'll chat for 15 minutes, answer your questions, and see if we are a good fit.
Send me a note to learn more about working together.