Couples choose an intimate wedding for many reasons. Some times it's finances, other times it's because they are a same-sex couple and their home state doesn't allow them to get married, and other times it's just because it is what feels right.
Can we afford to get married?  I hear this way too often.  Yes.  Everyone can afford to get married.  You don't have to have a big wedding to commit to spending your life with the person you love.  This may seem like a strange statement coming from a wedding photographer, but it's something I feel passionate about.   If you want to get married, money should not stop you.
I have been sick, and watching too much tv for the last few days.  (Most weeks it's rare I watch more than 5 hours all week.) Between episodes of Say Yes to the Dress, and then seeing a couple on HGTV, I became inspired to write this post.  The HGTV couple chose to buy a home over getting married. Then she chose to get new hardwood floors instead of an engagement ring, and pretty much every renovation to their home just postponed the wedding.  I just think it's crazy.
Yes, weddings are expensive and tradition says you are supposed to do certain things a specific way.  You don't have to.   If you and your significant other really want to get married, then just do it!  You can go to the courthouse, or just hire a local officiant to marry you in a park.  In DC, Tiffany Newman has a intimate ceremony room in the heart of Dupont Circle.  It can just be the two of you, or you can invite your immediate family and closest friends. I've photograph a greater number each year of elopement style weddings, and they always touch my heart.
I'm not saying an intimate wedding is right for everyone, but for some it is.  If it's what's right for you, don't be afraid to go against what the wedding industry tells you is a "must do".  Go ahead and plan a little ceremony for ten!  I've had brides do it formal with a limo and gown.  I've had others wear a cute dress and go for ice cream after.  Whether is a formal wedding at your church, a big party in a rustic barn, or an intimate ceremony in your living room, you should get married the way you want to, remembering that being together is what is really important.
Adrienne and Tom got married with both their parents beside them at the DC War Memorial on Christmas Eve. See their elopement on my blog.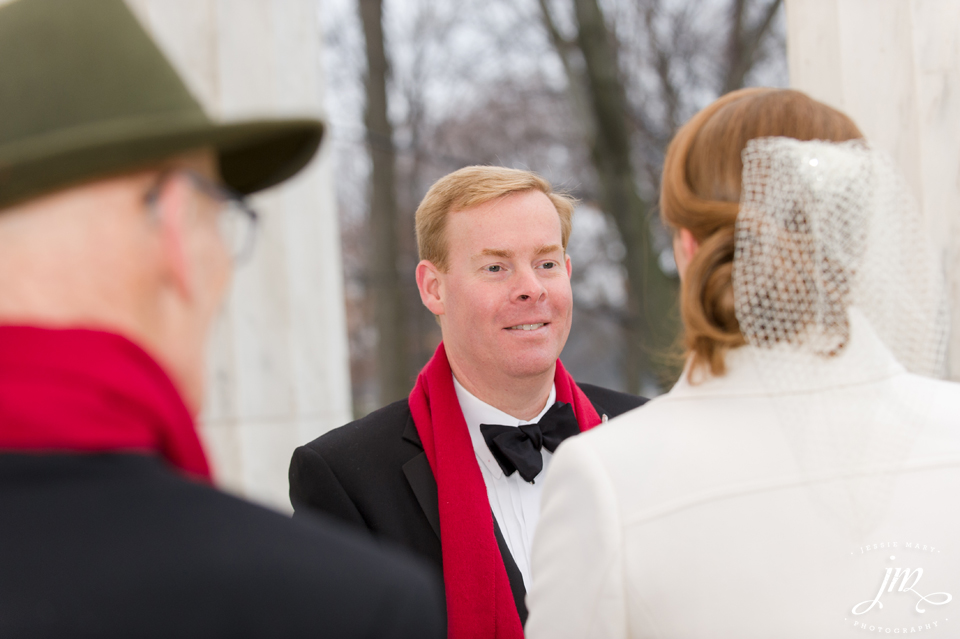 Gretchen and Lauren got married at the Washington DC courthouse, surrounded by their children and close family. Then they rented a b&b for the weekend, to celebrate with a small group of their family and friends. View Gretchen and Lauren's intimate wedding.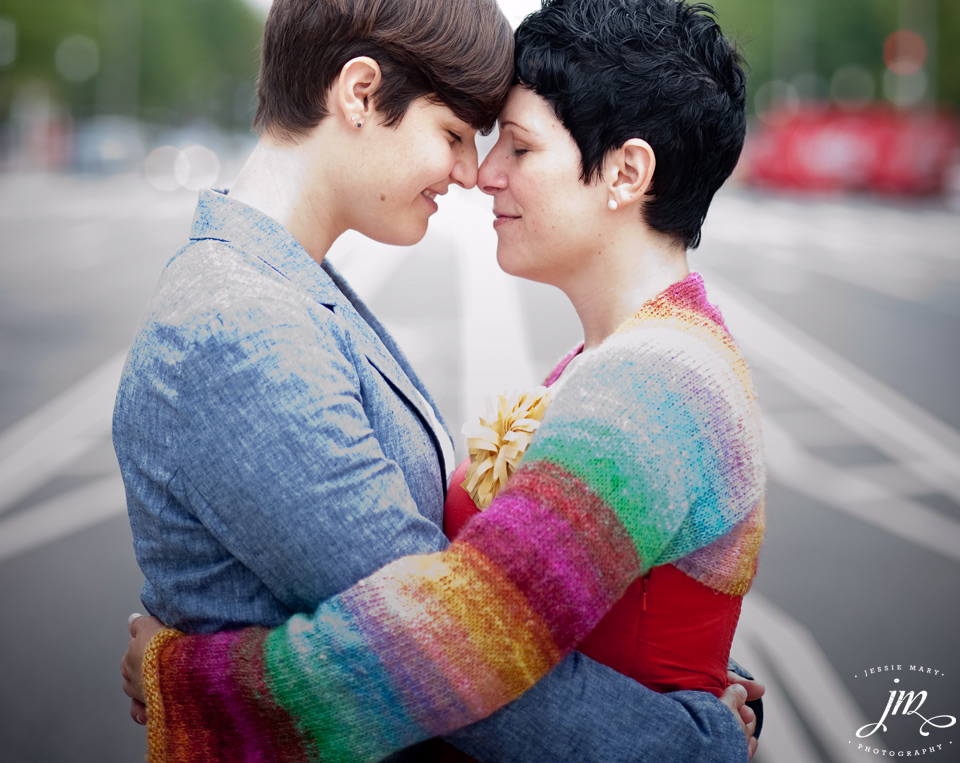 Christy and Alex had an intimate wedding at Alex's parents home in Reston, in late December.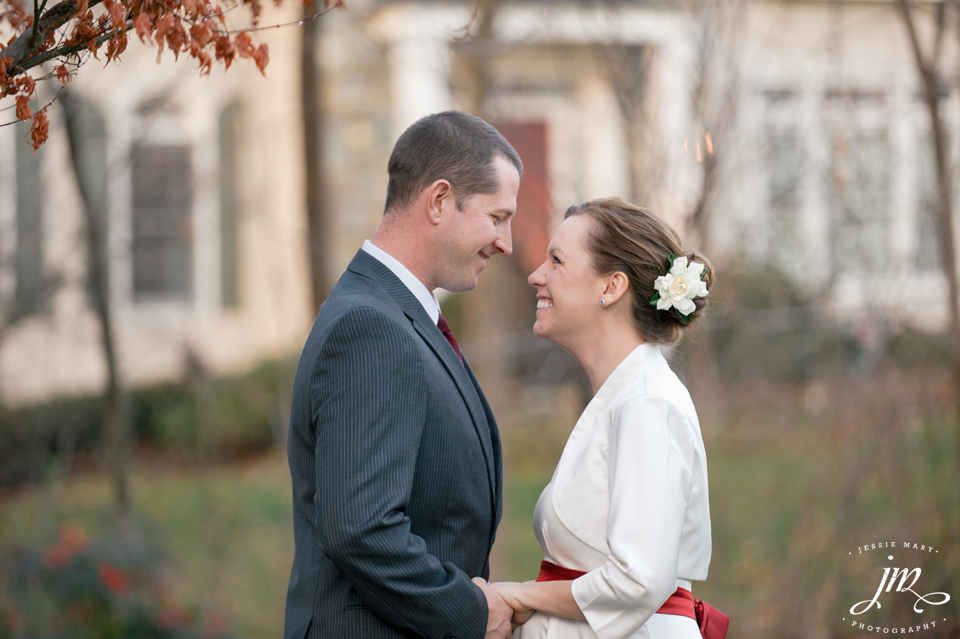 Julie and Jen had a DC courthouse wedding, with just the two of them.  You can see a highlight video here.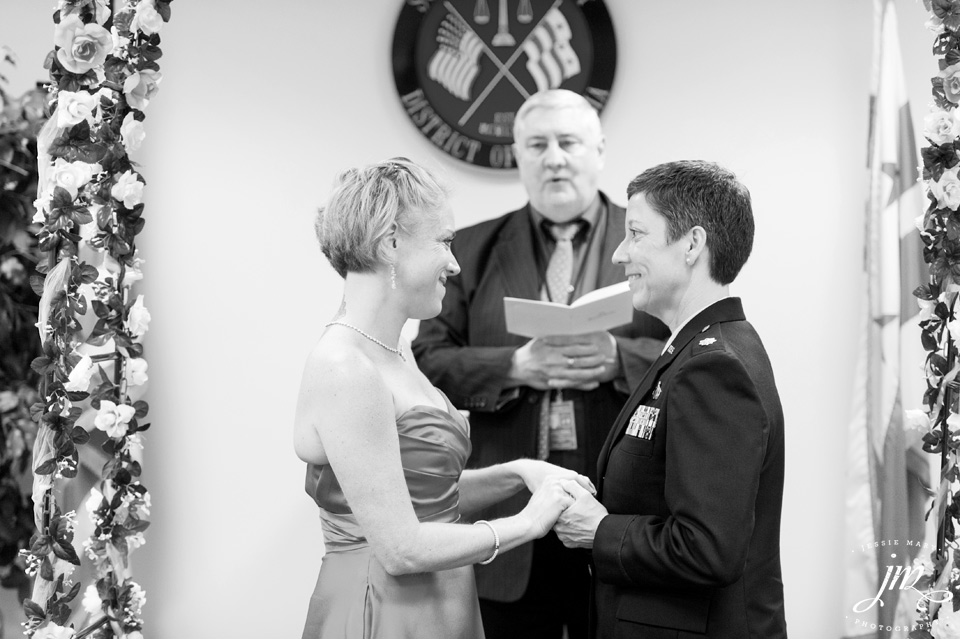 Chris and Zohreh invited a few close friends and family members out to Berryville, Virginia, where they got married on the courthouse lawn.  After the wedding, we had lunch at a local cafe, and walked around the small town. View Chris and Zohreh's wedding.