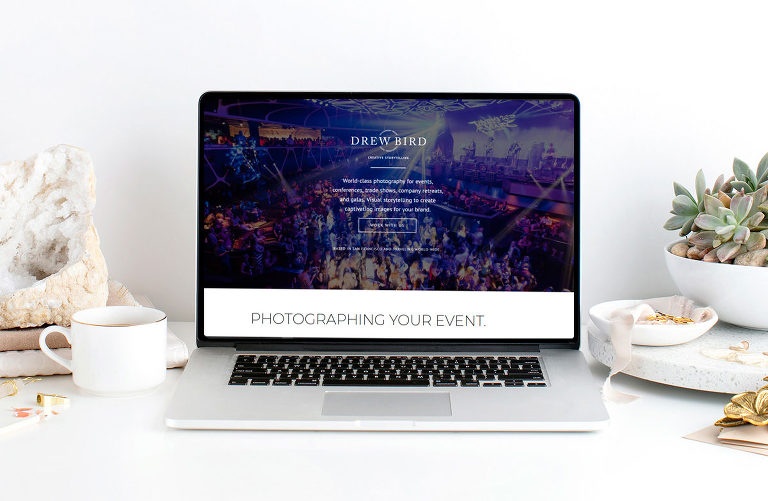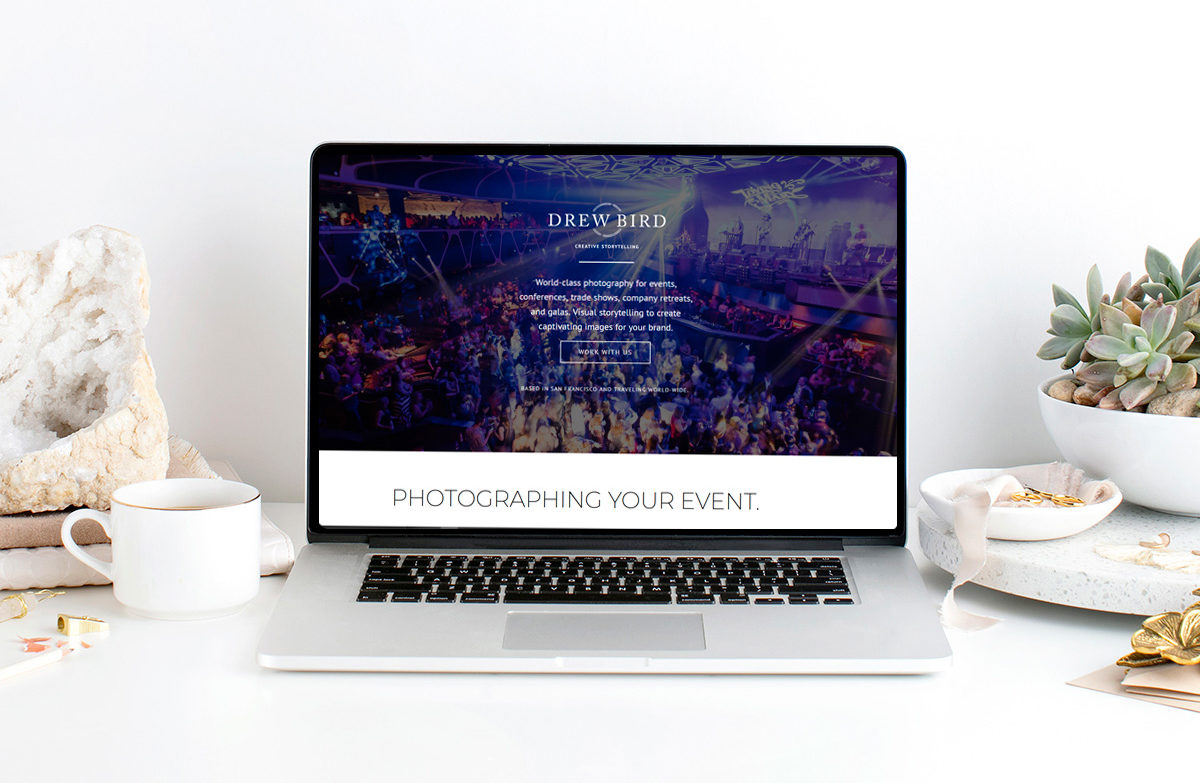 3 websites for one photography brand
This project was a massive undertaking. Drew Bird Photography is a well established photography business, who travels worldwide for projects. Drew's company features 3 divisions within his brand: commercial, wedding and education photography.
It's always a challenge for photographers to decide how to present their work when they have multiple audience, like Drew does. We always start by having a conversation about whether having one website for all types of clients makes sense, or dividing it into individual sites. There are pros and cons to each approach.
For Drew's business, separating each type of photography into it's own website was the best choice. When it comes to one business having multiple websites, I always want to ensure that we still have a visual continuity throughout the sites. We don't want a client to feel confused if they decide to go from Education to Commercial, or visa versa.
Website branding and design
Being long established, Drew came to me with a color palette, logo, and font pairings. Our job was to take this already known brand and create a website design that went along, and enhanced it. With his business growing, Drew was ready to have a website that represented this growth. Professional, seamless to interact with, and a platform for flawlessly displaying his photography, including large images. Also of utmost importance was being SEO friendly, and looking good on all devices.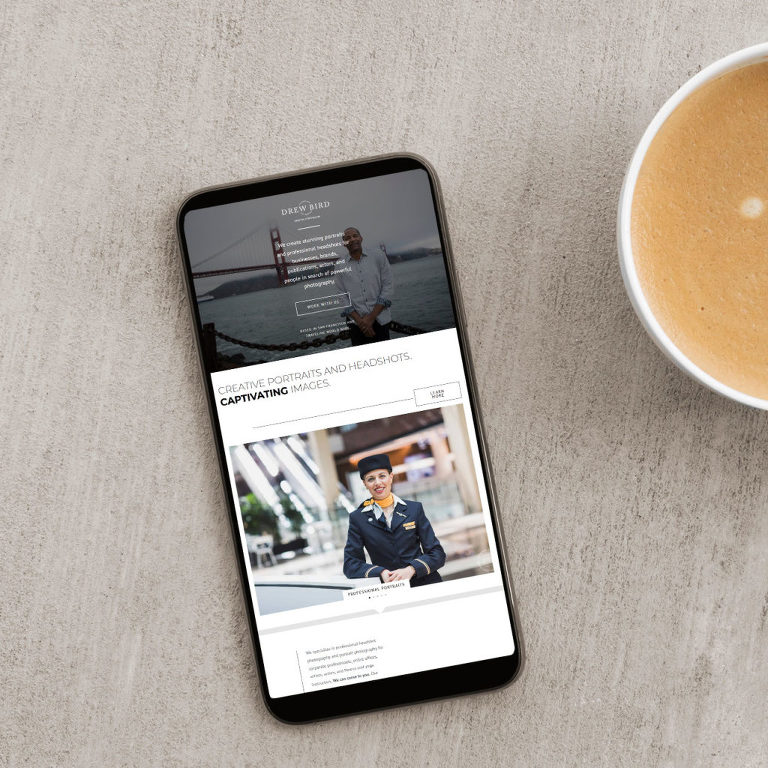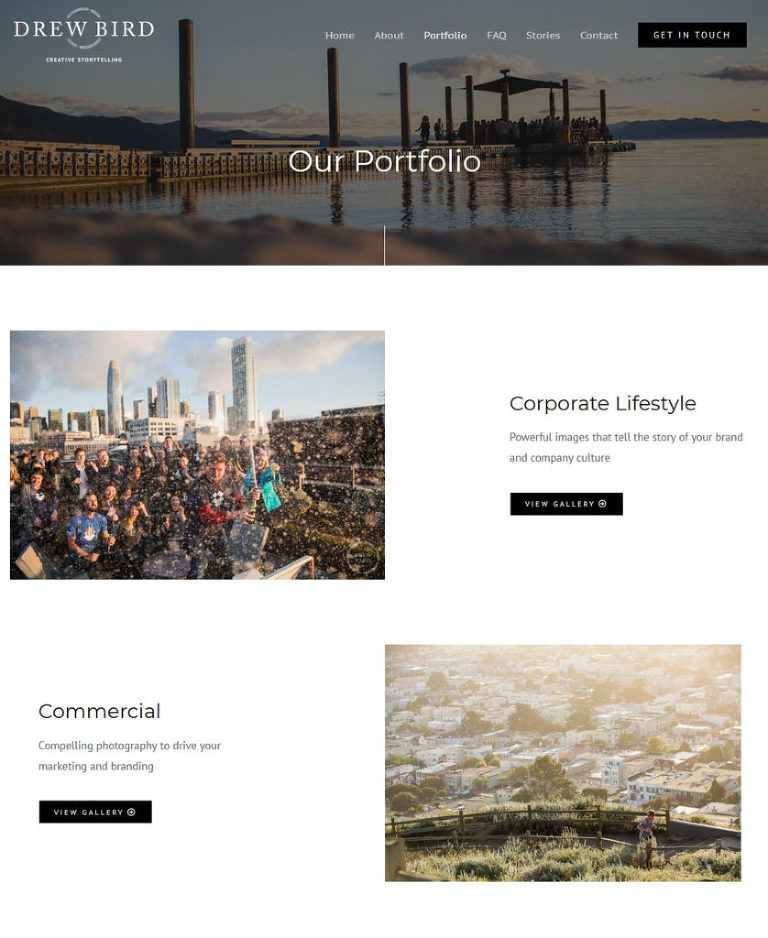 Commercial Photography Website
For the commercial photography design, we divided the website further into 6 categories that fall under commercial. This includes everything from headshots to editorial photography. We designed a portfolio and a landing page for each type of photography. In addition, the site has an about, contact, and blog section. We focused on keeping this site well organized so that navigation is easy. There is a lot of information, especially within the landing pages, so it was essential to create a design that felt clean, by breaking up the text with images, line elements and white space.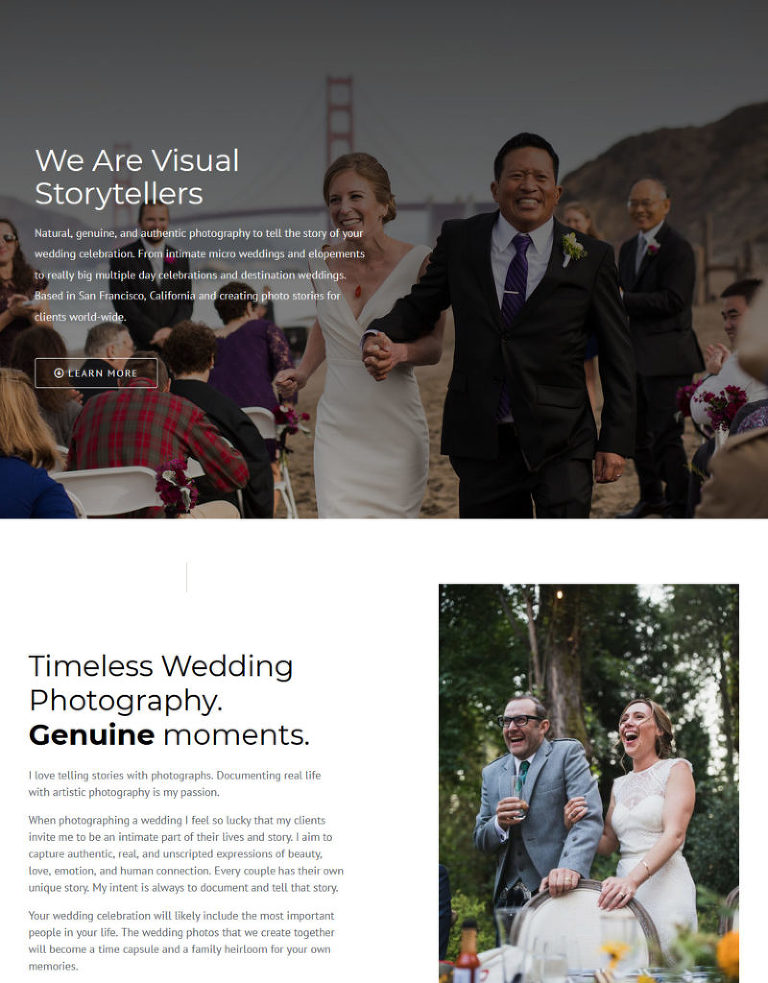 Wedding Photography Website
With the weddings website design, we copied the base template that we created for the commercial photography website. Then we tweaked it to fit Drew's wedding brand, redesigned the site structure, and added the wedding content. The Portfolio page has a different design broken into types of weddings and engagement portraits. We also added a testimonials page to this site. It also has it's own blog, with categories within in, so viewers can quickly see the type of work they are interested in.
Whenever, we design a secondary site within one brand, we keep that continuity that I mentioned earlier, but we also want to personalize the site's style to cater to the audience that the site serves.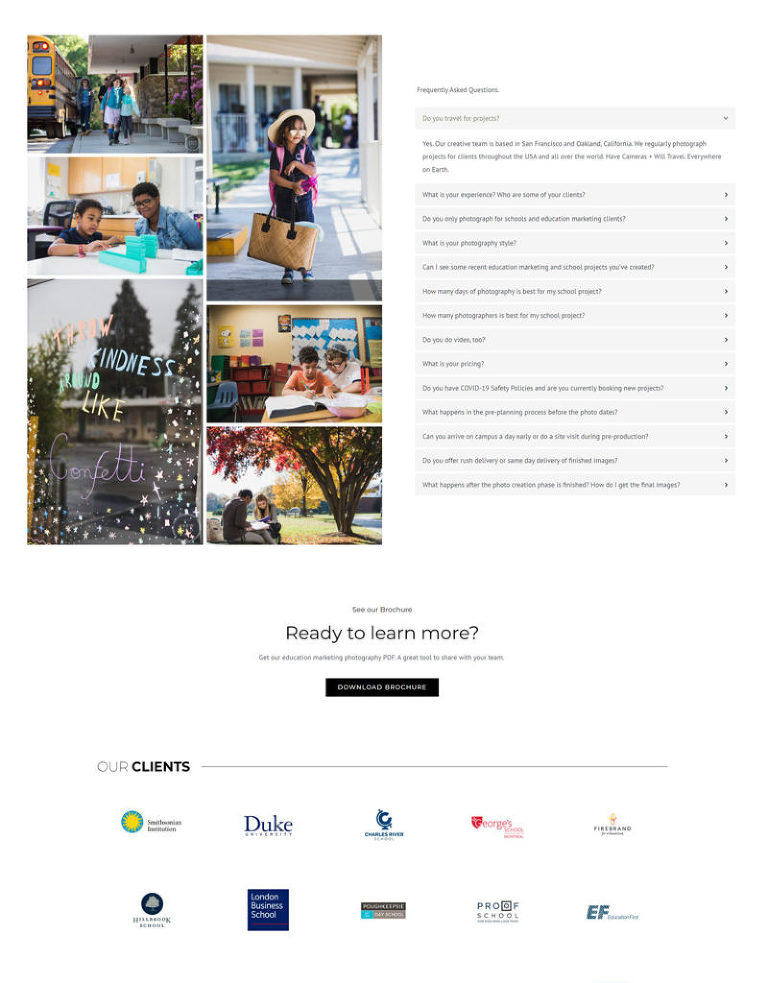 Education Photography Website
As a photographer of education institutes (colleges & private schools), Drew's company creates stories that these organizations can use for marketing. This website focuses very specifically on this one category of work, and has detailed pages with information. To the left is an example of the FAQ page, which has an accordion style questions section, next to a gallery.
Throughout all the sites, we included easy call to action buttons, as seen to the left. Drew's clients are busy and need to be able to easily see what they are looking for and get in touch. Through the strategic planning for organization and the call to actions, we accomplished this.
Want to talk about your photography website?
We are accepting new clients for Spring 2022. We offer everything from Coaching Sessions, Brand Refreshes packages and custom website design. Send us a note, if you'd like to talk about how we can work together.