We recently wrapped up this project for Jenine with Firefly Studios. Firefly is located in a small town in Illinois, and is one of the more established photography studios. The studio offers everything from families and children to commercial photography. This meant one of our priorities was to make all the categories easy to get to.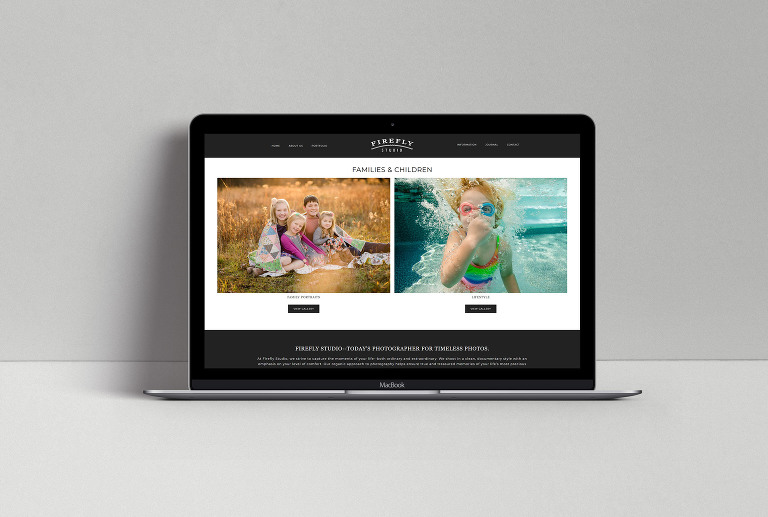 Jenine picked out this Pro Photo 6 template before she came to me. After looking at other options, we decided it was the best way to organize the site for her business, so we upgraded the older version to a Pro Photo 7 template. The transition was seamless. (Yeah to Pro Photo for this improvement! Each upgrade I do seems to go better and better.) We added a few layouts that were not a part of the original template, like the Studio and Products page. Check out the studio at http://thefireflystudios.com/our-studio/. It's gorgeous! Love all the brick and warmth.
Another layout we added was for the faq page. Being organized and making the information easy for her clients was essential here. With this in mind, we separated the sections by type of photography and added two quick link menu items on top.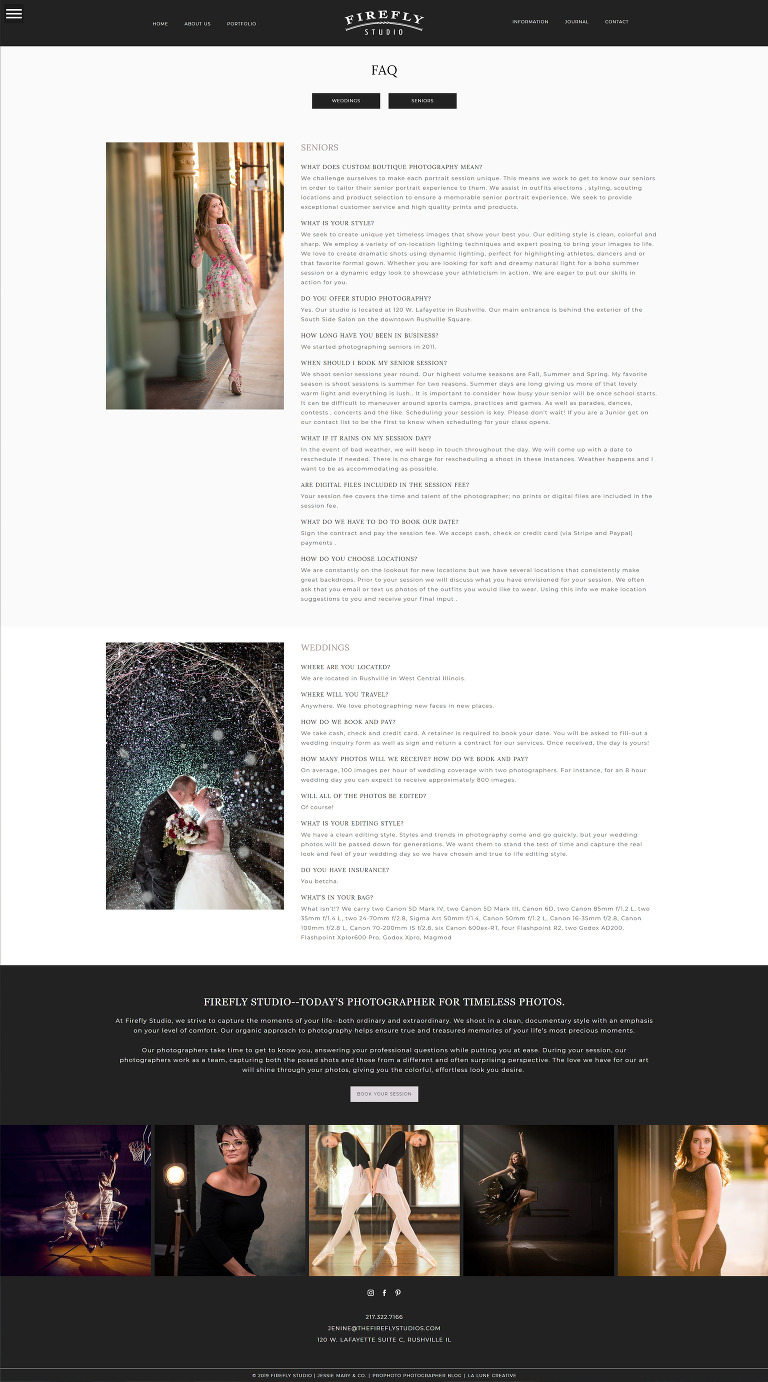 We also incorporated the footer you see above. Jenine is active on Instagram. The feed on the footer auto updates with her IG posts, which is a great way to quickly show off current work. Above is information about the studio, an easy link to book and below all the contact information.
If you are considering a Personalized Template, this is a great example of how we can start with something you like and tweak it to work exactly as your business needs. Interested in booking a project? Send me a note.