While in our concept phase, Alise said to me, "If there is an ordinary way to do it, then do the opposite." She is fun and wanted a slightly quirky but still professional website to showcase her photography.
Alise is a family photographer based in Knoxville, TN. She newly launched a line of photography called "Submerged" where she captures families under water and swimming together. It's really unique. Take a peek at http://www.alisekowalski.com/submerged/.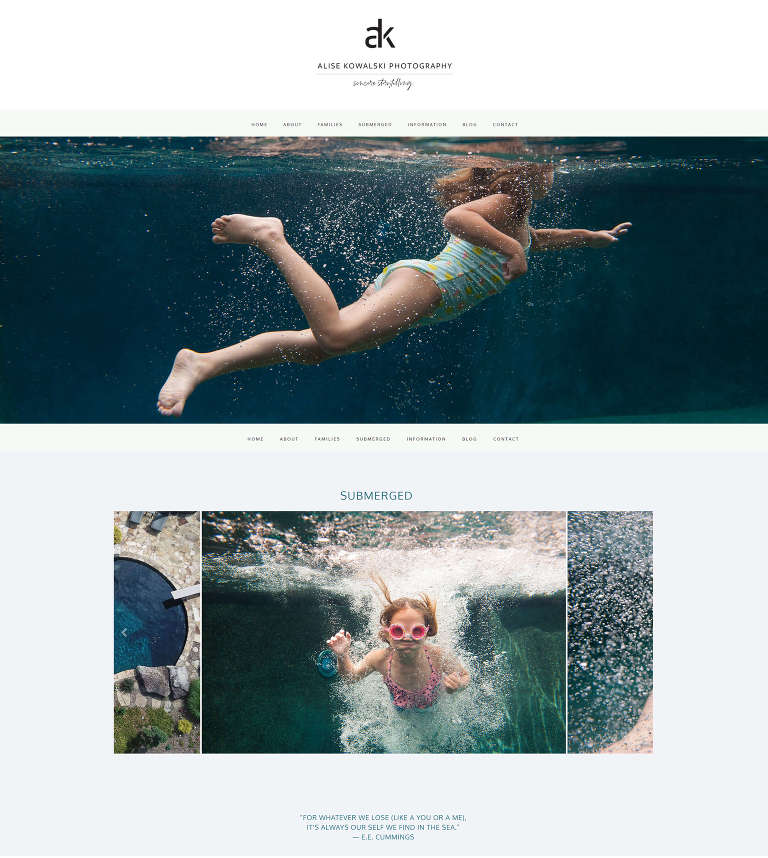 One of the other really cool things about what Alise does is these Life in Motion video. I really want one of my family to the point that I was trying to figure out if I could coordinate a session in Knoxville during a visit to my in-laws in Tennessee. The videos are just amazing little everyday moments of each families life.  Visit the Life in Motion page (shown below) to watch one. Really go do it… I never watch videos but these are incredible!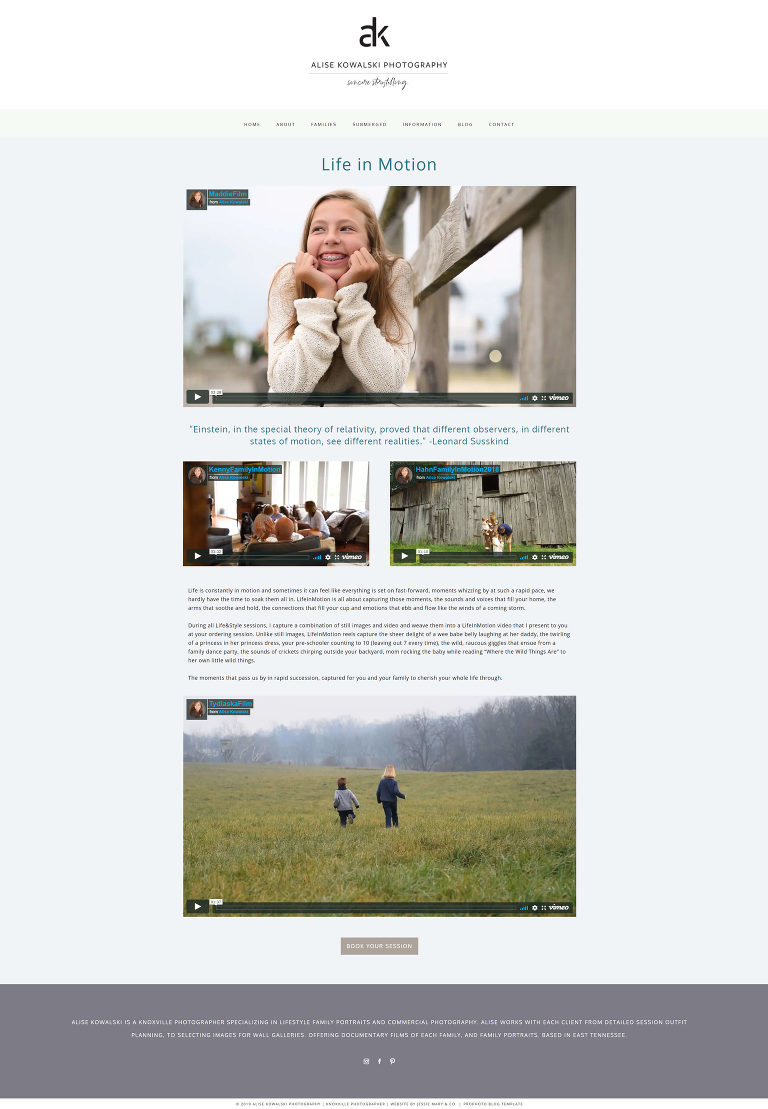 This is a custom designed website, using Pro Photo 7. I work really closely with each client through four phases from discovery to a final mobile responsive website. Lots of chances for feedback! You can read more about our design process on our How We Work page.
Here are some more images of the rest of the website. I think my favorite pages are Families and About. Every project is different and I strive to really understand each client, who they are as both a person and a business, and what the goals are of creating a new website. What each client wants to say in an about page really makes a difference in the feel of the website. Some of professional at all times, some are silly, and some are warm and fuzzy, with lots of sharing. Neither style is best but it's more about what is best for each client. Alise's warm and welcoming about style really represents who she is, and I expect she shares this part of her with every client.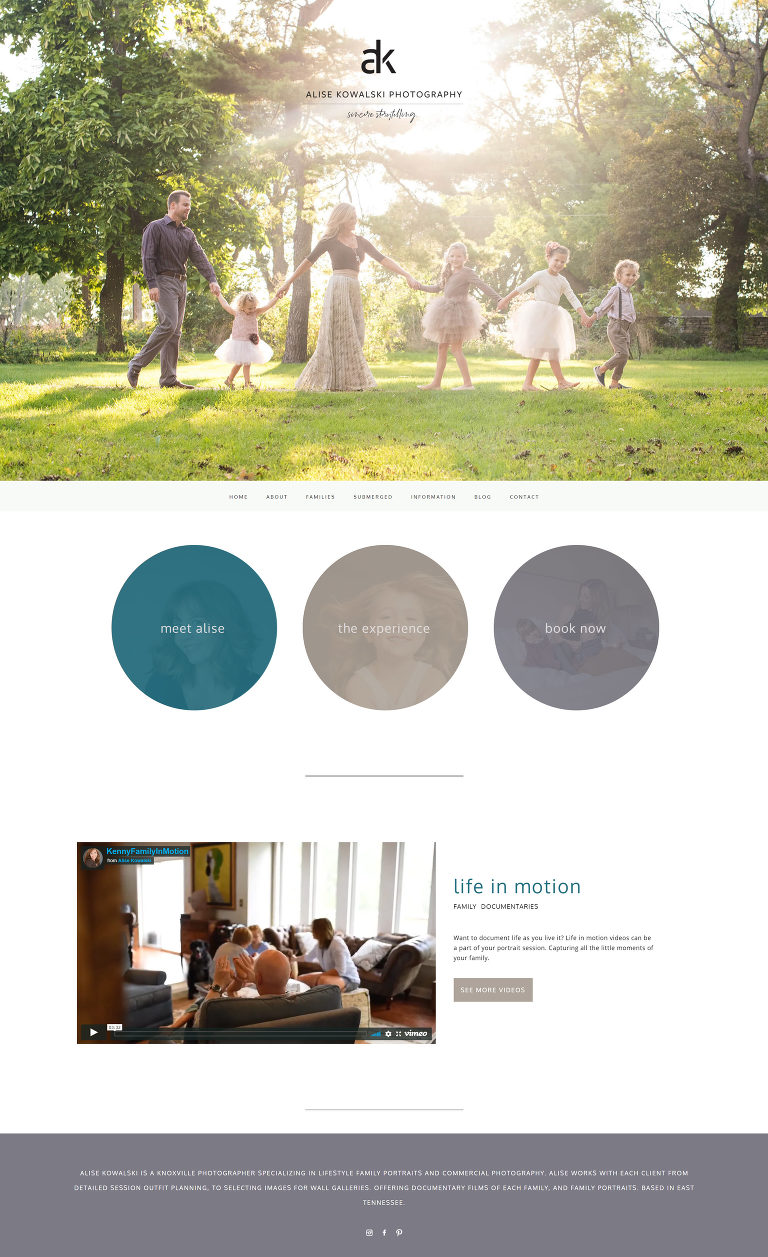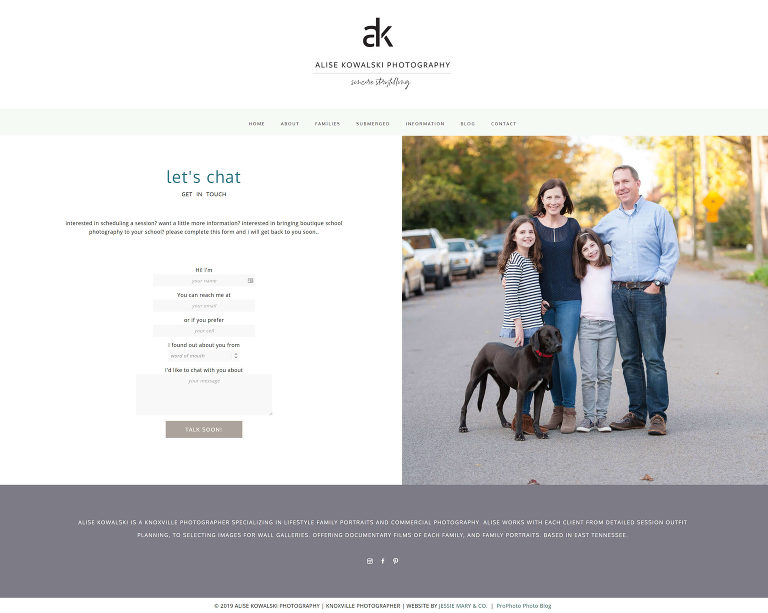 Looking for a branding refresh or a new website? We are now booking for late June. Send us a note to learn all the details.