You may have noticed that I quietly transformed my two websites into one with a new look. When I closed my photography business 4+ years ago, I didn't know what to do with my website. I had jessicashepard.com for so many years and blogged regularly, so it felt odd to just shut it down. So I kept blogging here and had jessiemary.com as a portfolio site. Of course this got confusing and was a mess for navigating! It's kind of the photographer with portraits issue. I never want to take time away from my projects to work on my own site, so it's been a slow on going progress.
It's actually still a work in progress.
Sometimes done is better than perfect, when it comes to my own marketing… or it would never happen! There will be more content pages added soon, and just some general tweaking / polishing.
The old look…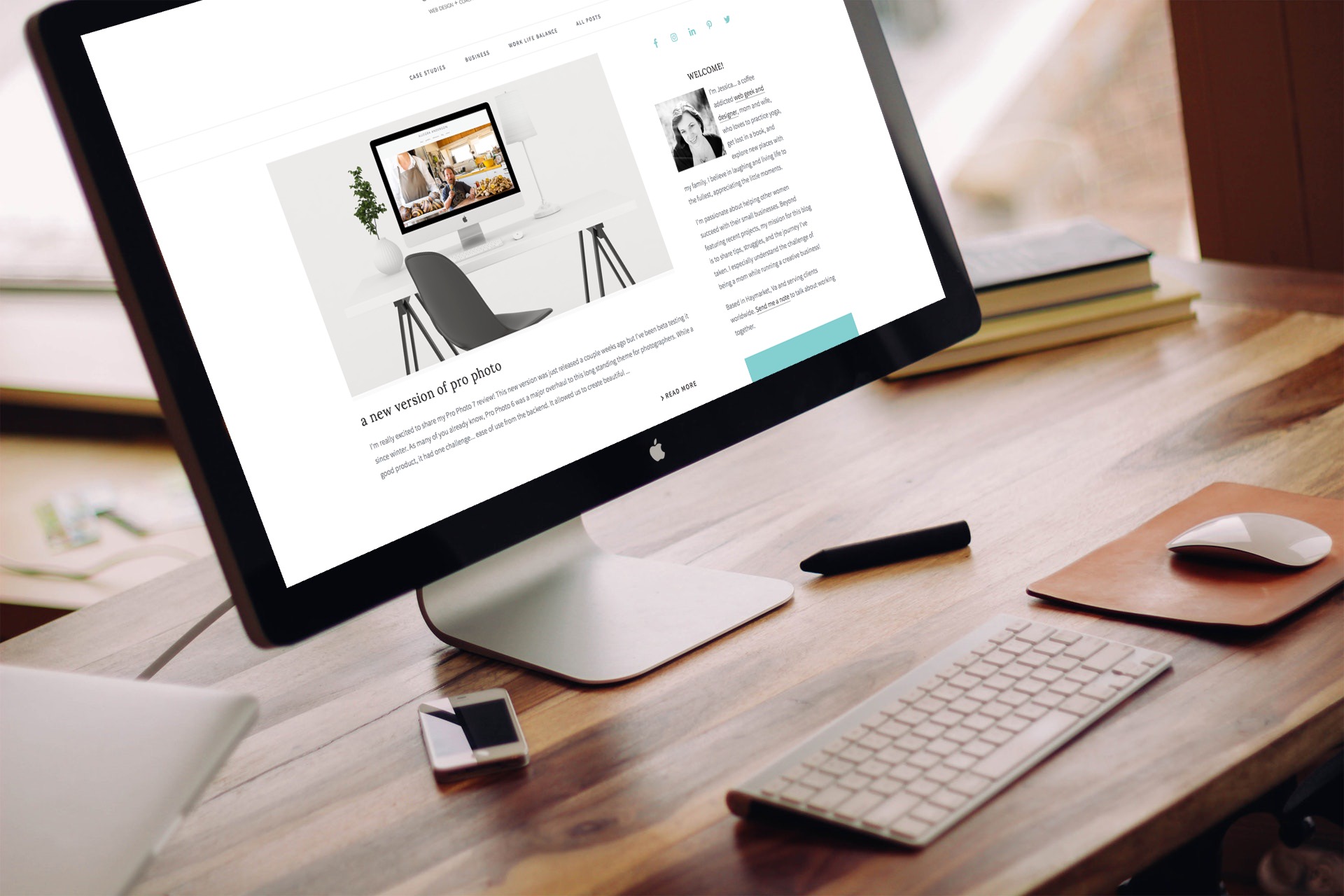 This site is an example of the Personalize Template package I offer. It's built on WordPress and the Genesis Framework from Studiopress, along with a child theme that I tweaked. Why not custom? I went this route same reasons I tell my clients to make a decision on which way to go. I found something that was so close to right that it made the most sense. I only had so much time to put into it and lastly, it's hard to design your own site! I think when you are too close (as in your own site) to a project, it's hard to separate what is best from what really works.
One of my favorite things about this site is my new branding message, Modern Web Design for Creative Women. I've know this is my direction for some time but this is my first time putting it out there.
Take a look around and send me a note if you'd like to book a project. My next openings are in early February 2019.