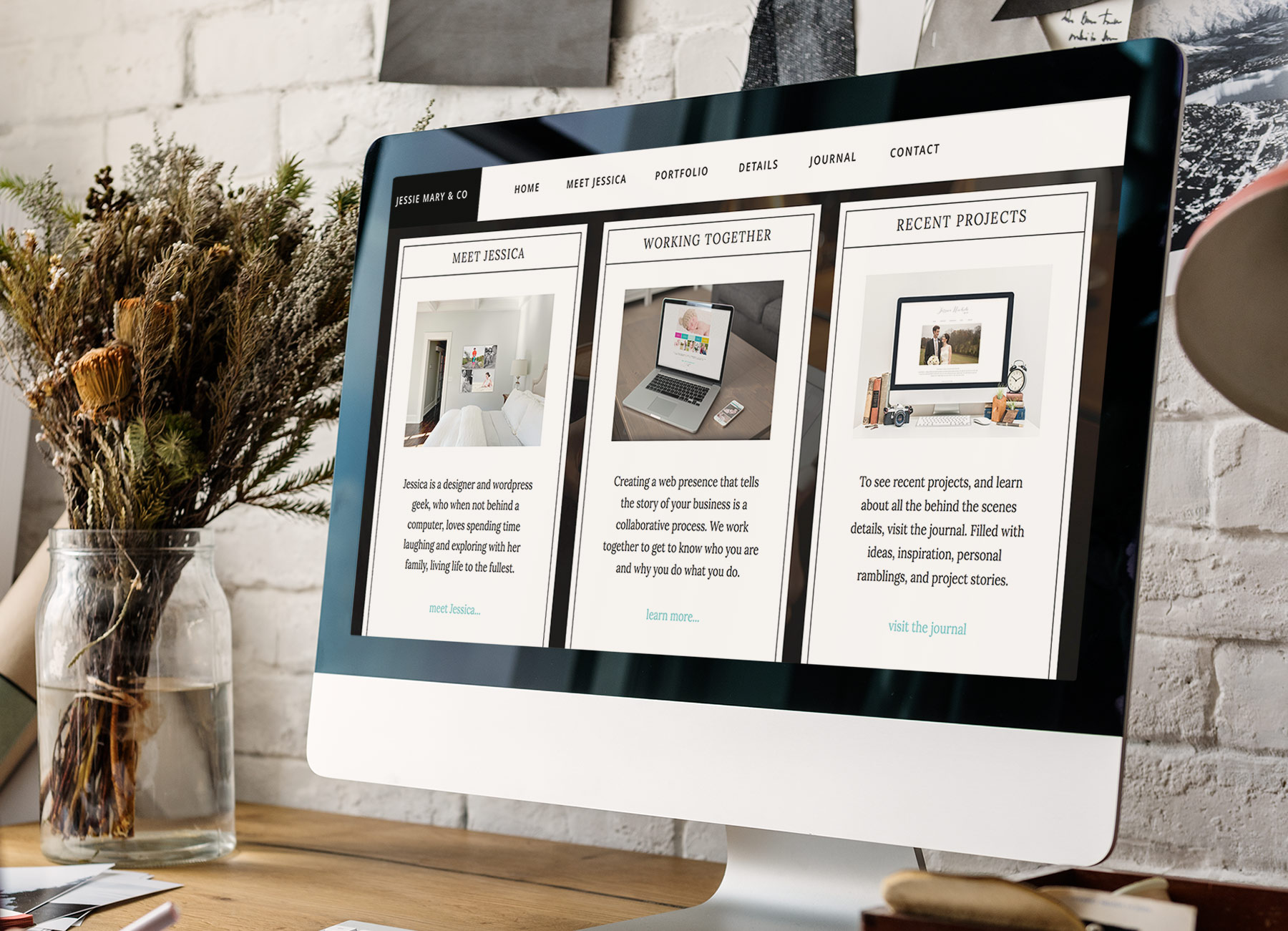 Recently I moved my jessiemary.com website over to Flywheel hosting.  I was also transitioning test sites I have on the subdomain.  Somehow during the transition a test site ended up on my main site, which meant my main site was gone.  I did not notice this until my hosting plan with A2 Hosting was cancelled.  All of a sudden jessiemary.com was a nice blank fresh install of WordPress!
Do you have a backup of your website?
Normally, Flywheel would have had a copy but since it all happened during migration of multiple sites, they did not have one yet. I panicked briefly.  The site is due for an overhaul and it's been on the background of my to do list, but my own sites come low on the priority list when I have clients to launch.  Thankfully I always have clients to launch.
About an hour after accepting that I'd just have to rebuild it, and being thanksful that it was not this site with my years of blogging, I realized something.  I had multiple backups! Though I was counting on my host backing up the sites, I also, just in case, had run a backup on ManageWP a few months prior.
I did have to pay Manage WP to upgrade my subscription in order to download my backup, but it was only $1.40.  It was truly simple once I did this.  I downloaded the zipped files and database, and uploaded them to Flywheel.  They took care of the rest of making all those files into the magic of WordPress. Within a few hours my site was back.
To A2 Hosting's credit, they later replied back telling me they still had a copy of the database and all the files even though I had cancelled a week earlier. They offered to provide me with a download for $25, which I thought was also quite reasonable.
What would you do if your site was gone tomorrow?
Do you have a full copy of all your files and WordPress database?  If you don't, are you sure your host has this with easy access? If you are with some of the major hosts, you may wait 1+ hr just to talk to someone who will then probably have to escalate the ticket to a more advanced tech… which can seem like a really long time if you are panicked about your site.
What do I recommend?
See my article here for 3 Simple Options for WordPress Backups. You can also read my article about Managed WordPress Hosting.  Managed hosts typically take care of backups, security and recovery for you.
Looking to start a new website project or need some updates to your current site?  Send me a note to talk about all the details.
SaveSave