Not all projects I work on are full custom website designs.  Often a client comes to me and just needs a little help.  Megan is the perfect example of this.  We choose a modern simple Pro Photo template that matched her brand well.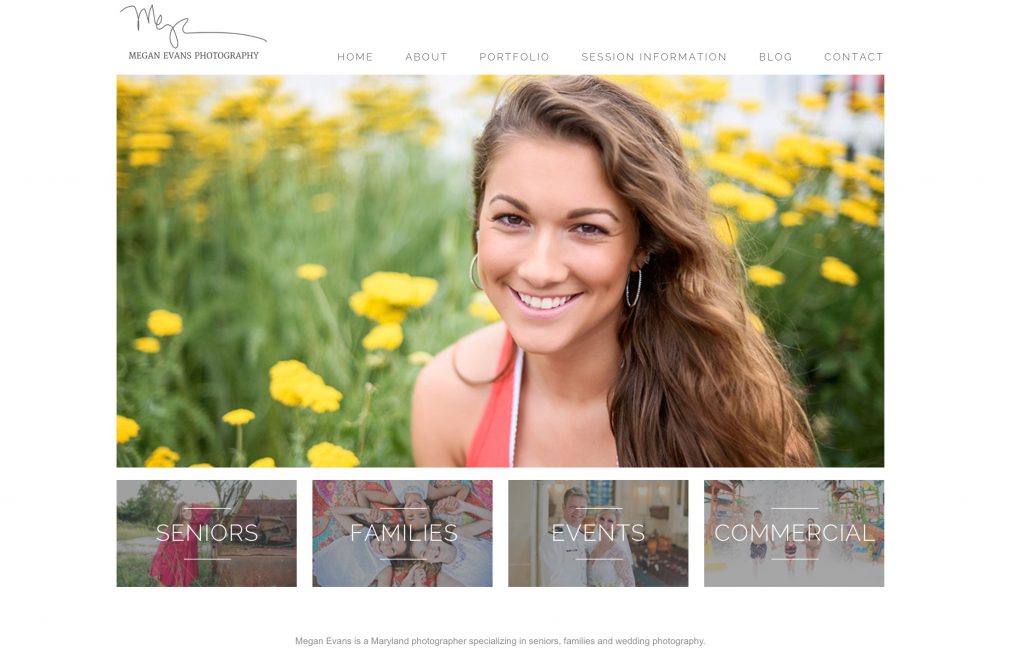 I talked to Megan about her business goals. Then I assisted her in figuring out a way to organize her content best. She photographs many types of clients, so felt a bit of a challenge in how to present her work.  Once we had a plan, I installed the template, made some customizations, added her content and made sure each page's layout looked just right.
Check out Megan Evans Photography at www.meganevansphotography.com.
Who is this type of service ideal for?
Clients who need a new website as quickly as possible.  Customizing a template design takes a lot less time than starting from scratch.
Those of you new to starting your business.  You may not know your brand completely yet but you still need a professional looking website.
Clients with a smaller budget.  This service still includes professional guidance, design and my WordPress technical skills, but does so without having to invest as much into your business.
While I'm talking about Pro Photo templates in this example, I offer this service using the Genesis framework for WordPress as well.  Half of my clients are other small business owners, not photographers, and this can be a great way to setup a web presence for a startup of many types.
Interested in working together?  Send me a note.