We all know we need to backup our phones, photos, computers and so on. You probably pay Apple or Backblaze a small fee each month for this service. What about your WordPress website?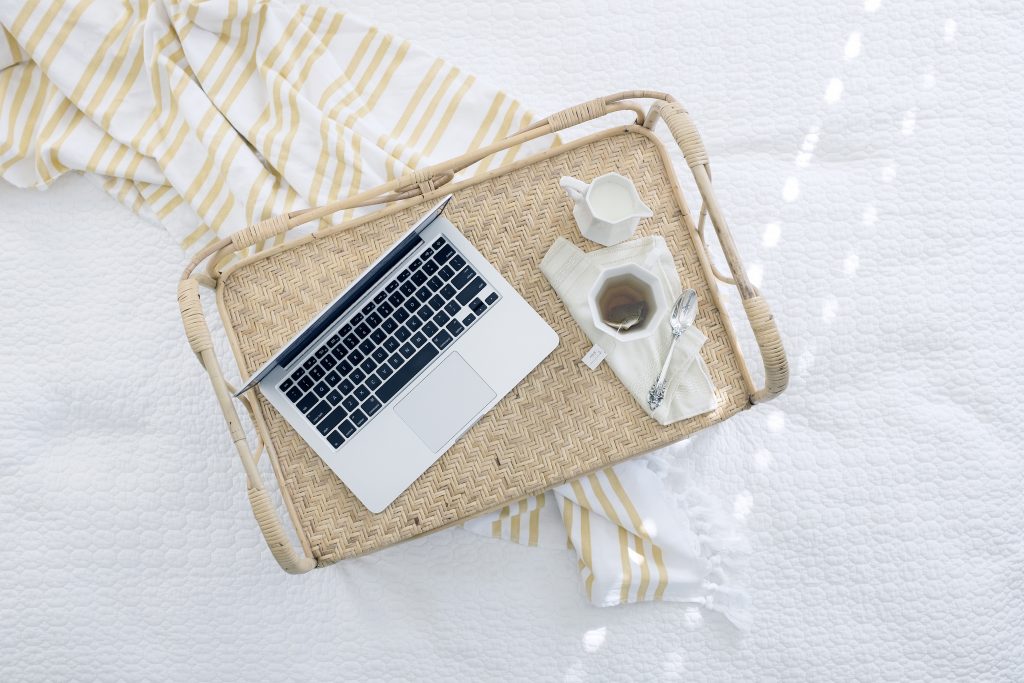 Some people assume their host takes care of this, and on some level, most hosts do keep a backup copy of all your files. With WordPress though, since it is a database, it would be a disaster to have to try to recover your website using your host files, and maybe not possible.
There a million reasons why I recommend WordPress, but there is one caution. WordPress is often hacked if the proper security measures are not taken. If your website is hacked it can be difficult to recover, especially without the right backup procedures taken.
I am a bit of a backup nut.  My background before web design and photography is corporate information technology.  Part of my job was being in charge of backup servers for large corporations.  Though you may be a small business, it is your livelihood and if some sort of failure hits, you need to be prepared with good backups just as a larger business would be.
Okay, are you so scared you are going to check out Square Space now?
Don't! WordPress is awesome and there are ways to make this easy.
3 simple options for WordPress backups:
The absolutely easiest solution is to use a managed WordPress host.  This means a host that specializes in WordPress and takes care of this stuff for you.  It can be a bit more costly but there are so many ways using a service like this helps you. I think it's worth it.  My choice is Flywheel.  I promise to write a detailed review soon!
Use a third party backup service such as ManageWP.  For a very small fee (less than $5 a month) you can setup an account with this service and add your website.  Then you install a plugin they provide to your WordPress site, and you are ready for backups.  ManageWP has different levels of service. The less expensive one requires you to remember to manually start the backup and the upgraded service lets you set it to run automatically. Whichever you choose, be sure to backup before you do any updates to your website (plugins, design changes, ect) and at least every week regardless of changes.
A third solution is Vaultpress.  This is a plugin that is part of WordPress.com's Jetpack.  To understand the difference between WordPress.com and self-hosted WordPress that I am referring to, have a look at this chart.  In order to use Vaultpress, you have to setup an account through WordPress.com and install the Jetpack plugin.  Be sure to disable features you are not using in Jetpack as it offers more than you need and can slow your site down if you have extras activated. When you activate Vaultpress, you'll have to choose a plan.  For most small business owners the $5 plan of daily backups kept for 30 days is adequate.  This is my least favorite of the solutions but it's a good one for many because everything works right through your website, and it's automated daily backups.
There are many backup plugins out there that are free.  I used the one Pro Photo recommends for years. Read about it from Pro Photo here. It does the job of backing up your database, but you are relying on your host for your files and your own technical skills for restoring.  It's better than nothing.
Would I want to rely on myself to have to restore from host backup files?
No, and I make my living from WordPress.
The main reason is time.  If my website is down, I want it back up now.  As I'm sure you do, I have a schedule, filled with clients, marketing, family, volunteering in my community… Plus I need my quiet time for reading, yoga, or just talking to my hubby. You don't want to have to drop everything to spend hours or days getting your website back together, or worse losing all your years of work.
I never recommend monthly subscription services unless I feel like they are truly worth it, and here I do feel like the small fee is definitely worth the peace of mind.
Have questions about these options for backing up WordPress? Always feel free send me a note.
SaveSave