A few months ago Offbeat Bride posted a great article about the idea of having an unplugged wedding.  As a photographer, I find this notion very interesting.  I often get asked why I'm not photographing at special moments in life.  While I truly believe in documenting moment big and small, I have always felt that there are times that I just want to experience it and to truly do that I can't have my camera in hand.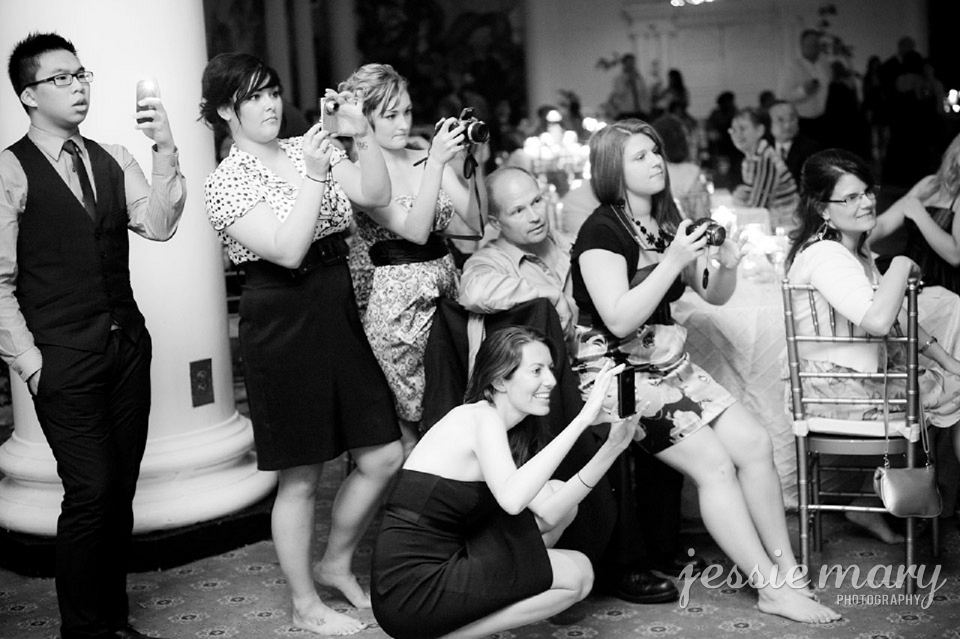 On Christmas, I'll take out the camera for the first few gifts my daughter opens, but then hubby can shoot away with the point and shoot if he wants.  I just want to see the smiles and feel them, not get absorbed in framing them right behind the camera.
Read this article and think about it.  Many of you, will say no way, and honestly I may too, but it's worth consideration.  Do you want your guests watching you, or looking through their phone lcd?  As as wedding photographer, it doesn't bother me if guests take pictures, so that is in no way my intent in sharing this.  I also love to see people excited about photography.  Sometimes it's just nice to turn off our phones, ipads, cameras and so on, and be in the moment of the day.
"As a web nerd who spends the majority of my life plugged in, even I think it's critical to take a few moments to be truly present."  This is a quote from the author of the article.  I whole-heartedly agree (though prefer not to call myself a web-nerd, though hubby may agree with that part too).